Reviews
Test : Cowon J3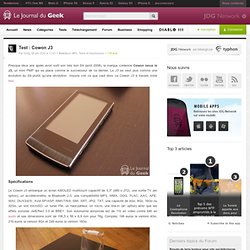 Presque deux ans après avoir sorti son très bon S9 (août 2008), la marque coréenne Cowon lance le J3, un mini PMP qui se place comme le successeur de ce dernier. Le J3 se veut plus comme une évolution du S9 plutôt qu'une révolution. Voyons voir ce que vaut donc ce Cowon J3 à travers notre test.
Preview Cowon J3
Cowon J3 Review | Anything But iPod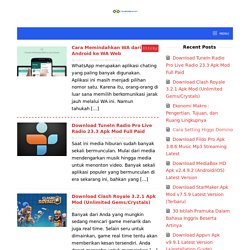 "Good news, everyone," as Hubert J. Farnsworth would say. One might believe not much has changed since Cowon released the S9. On paper, the J3 is basically the same player, just with and additional MicroSD slot and a speaker. Fans of Cowon players already know: the company is usually trying to reinvent the wheel with every new player – changing hardware layout, user interface, and general design cues willy-nilly, as if there's no brand recognition to worry about. So Cowon actually trying to improve on a winning player like the S9, trying to go an evolutionary route rather than the 'revolutionary' way is something that doesn't happen very often.
Cowon J3 review by gmp3 - 1/2
Cowon J3 review by gmp3 - 2/2
Cowon - Les Numériques
Cowon n'a pas l'habitude de renouveler ses baladeurs à 200 à l'heure. Pourtant le S9 n'aura pas vécu une durée extraordinaire avant que le J3 ne fasse son apparition, avec son lot de bonnes surprises. Ergonomie : de l'austérité vous dites ?