Recommandation - crowdsourcing
À la recherche d'un last.fm pour le cinéma... Sep 20
Finding a Last.fm for films « Cosy catastrophes
I love lists. I love films. Surely there exists an online application that allows me to log the films I've watched, which then recommends other films I'd probably like?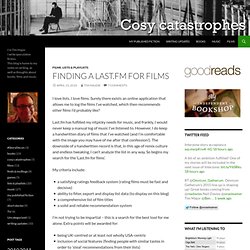 Sometimes the best movies aren't the ones with enough money for a big promotional tour.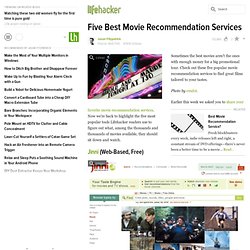 Five Best Movie Recommendation Services
Top 10 movie recommendation engines | Webware - CNET
There are dozens of movie recommendation engines on the Web. Some require little or no input before they give you titles, while others want to find out exactly what your interests are.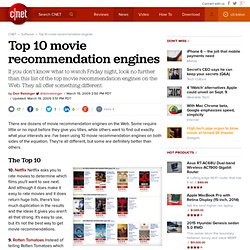 Find a movie - HelloMovies
follw.it
FilmGator - Between Movies