Recommandation - crowdsourcing
À la recherche d'un last.fm pour le cinéma... Sep 20
Finding a Last.fm for films « Cosy catastrophes
I love lists. I love films. Surely there exists an online application that allows me to log the films I've watched, which then recommends other films I'd probably like?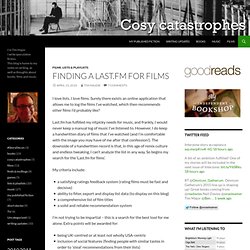 @twDarkflame: Hire a designer and improve the quality of the screenshots on your home page. @mishra: I'm going to vectorize that image probably. Was trying to do something like vark.com has, only not quite so big. I know it looks pretty bad at the moment, but I think there needs to be some sort of explanation of purpose on the front-page.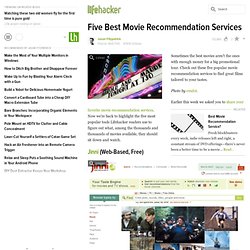 Five Best Movie Recommendation Services
Top 10 movie recommendation engines | Webware - CNET
There are dozens of movie recommendation engines on the Web. Some require little or no input before they give you titles, while others want to find out exactly what your interests are. I've been using 10 movie recommendation engines on both sides of the equation. They're all different, but some are definitely better than others. 10.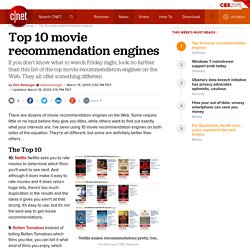 Find a movie - HelloMovies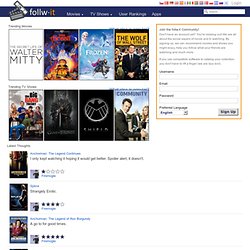 Login Lost Password What else is popular?
follw.it
FilmGator - Between Movies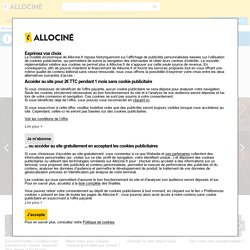 "Expendables 3" : premières images ! Stallone, Schwarzy, Mel Gibson, Harrison Ford, Wesley Snipes... Ils sont tous là. Testez vos connaissances sur "Game of Thrones" ! L'univers du Trône de fer et de Westeros n'a pas de secret pour vous ?
et Sign in Ulike, le magazine culturel collaboratif Obtenez des suggestions personnalisées ! Contribuez ! 3 608 141 contributions