Lifestreaming
During the last few months a number of our Memolane fans have requested that we support Pinterest. For those of you that are unfamiliar with this service, it is basically a virtual pinboard where you can organize craft ideas, recipes, and your favorite inspirational pictures found on the web. One of our fans, Carrie McGann, has in fact found a way to elegantly display her curated Pinterest boards using Memolane. I was lucky enough to speak with her about how she was able to create stunning lanes.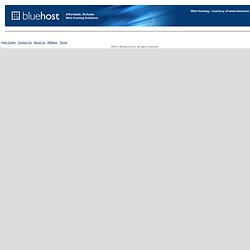 Romain Pouzol
Lifestream Blog
Sweetcron - The Automated Lifestream Blog Software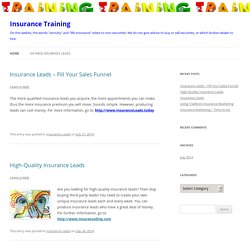 What is this medicine? TADALAFIL is used to treat erection problems in men. Also, it is currently in Phase 3 clinical trials for treating pulmonary arterial hypertension. What should I tell my health care provider before I take this medicine?
AmpliFeeder - Open source lifestream platform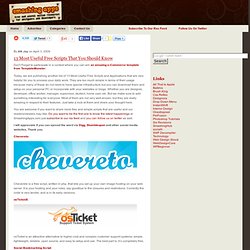 13 Most Useful Free Scripts That You Should Know - Opensource, F
Smashing Apps has been featured at Wordpress Showcase. If you like Smashing Apps and would like to share your love with us so you can click here to rate us. Advertisement Today, we are publishing another list of 13 Most Useful Free Scripts and Applications that are very helpful for you to process your daily work. They are too much simple in terms of their usage because many of these do not need to have special infrastructure but you can download them and setup on your personal PC or incorporate with your websites or blogs. Whether you are designer, developer, office worker, manager, supervisor, student, home user, etc.
It's a pretty good bet that if you're not making a Twitter or Facebook application, you're probably making a lifestreaming application. Okay, so not everyone is into lifestreaming, but it is one of the hottest areas for development out there, and there are an overwhelming amount of services offering a way to aggregate all the little bits of your online life (which, for the purpose of this post, is the definition of lifestreaming that we'll use). Richard MacManus wrote an excellent primer on lifestreaming in January, but we touched on just 5 such services. The purpose of this post, rather than to review, is to just list the various options out there.
35 Ways to Stream Your Life - ReadWriteWeb