Installation HiFi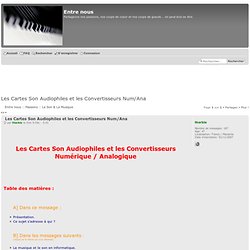 Les Cartes Son Audiophiles et les Convertisseurs Num/Ana
Les cartes son PCI / PCI-e (4/4) : ooAoo SQ717a Prix : N.C. * 128x Oversampling * Sampling Rate up to 192kHz * 24Bit 8x Digital Filter (Slow-roll-off option) Ripple: ±0.005dB, Attenuation: 75dB * High Tolerance to Clock Jitter * Low Distortion Differential Output * DSD data input available * Digital de­emphasis for 32, 44.1, 48kHz sampling * Soft Mute * Digital Attenuator (Linear 256 steps) * THD+N: -100dB * DR, S/N: 120dB * I/F format: MSB justified, 16/20/24bit LSB justified, I2S * Master Clock: Normal Speed: 256fs, 384fs, 512fs, 768fs or 1152fs Double Speed: 128fs, 192fs, 256fs or 384fs Quad Speed: 128fs or 192fs * Power Supply: 5V ± 5% (Analog), 3.0 ~ 5.25V (Digital) * CMOS or TTL Level Digital I/F * Package: 28pin VSOP * Pin Compatible with AK4393/4/5
AES16
Integrates digital consoles, multi-channel A/D and D/A converters, and hard disk recorders with computer-based workstations AES16 - AES16 PCI Card - no cablesAES16-XLR - AES16 plus two CBL-AES1604 (dsub to XLR) six-foot cablesAES16-SRC - AES16 with eight channels of sample rate conversion plus two CBL-AES1604 cables The AES16 offers unprecedented AES/EBU channel capacity and routing flexibility in a single PCI card format. With support for up to 16 channels of input and output at sample rates up to 192 kHz, the AES16 turns your computer into a powerful digital router or patchbay with extensive flexibility with minimal cabling. Most importantly, the AES16 supports the emerging single-wire 192 kHz standard and is compatible with existing dual-wire AES/EBU devices. Up to four AES16's can be installed in a single computer.
1 x Analog I/O (192 kHz) 1 x ADAT I/O (at 96 kHz via S/Mux) 1 x SPDIF I/O (192 kHz) 1 x MIDI I/O 1 x Phones-Output TotalMix Expansion Boards (optional) RME presents the world's most versatile PCI Audio Interface - the Hammerfall DSP 9632. This card makes the dream of an All-In-One solution for every possible application come true.
RME: Hammerfall DSP 9632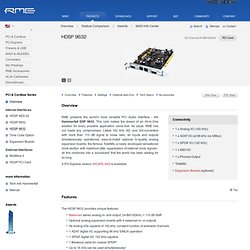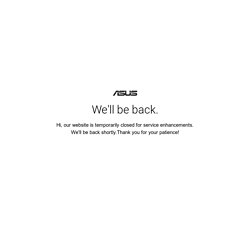 Story behind the Masterpiece Thousands of years ago, our ancestors crystallized their knowledge of the materials and music into the Chime of Tiger, one of the first audio masterpiece in human history. Gold-plated on the EMI shield, the Chime of Tiger totem not only represents Xonar team's new footnote in audio innovation, but also mankind's endless pursuit of the Essence of Sound. Industry-leading 124dB SNR (Signal-to-Noise Ratio) Choosing only the best components and finest design, Xonar Essence STX achieves unprecedented 124 dB SNR – 64 times clear than on-board solutions, bringing top-o-the shelf audio experience for audiophiles. Built-in headphone amp A high-quality TI TPA6120A2 headphone driver supports headphones up to 600ohms of impendence with lower than 0.001% distortion.
Xonar Essence STX
The Well Tempered Computer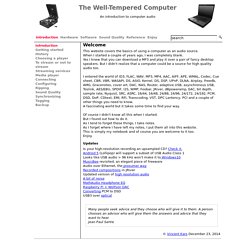 This website covers the basics of using a computer as an audio source. When I started a couple of years ago, I was completely blank. Yes I knew that you can download a MP3 and play it over a pair of fancy desktop speakers. But I didn't realize that a computer could be a source for high quality audio too. I entered the world of ID3, FLAC, WAV, MP3, MP4, AAC, AIFF, APE, WMAL, Codec, Cue sheet, CBR, VBR, WASAPI, DS, ASIO, Kernel, DS, DSP, UPnP, DLNA, Airplay, Freedb, AMG, Gracenotes, cover art, DAC, NAS, Router, adaptive USB, asynchronous USB, Toslink, AES/EBU, SPDIF, I2S, WMP, Foobar, JRiver, dBpoweramp, EAC, bit depth, sample rate, Nyquist, SRC, ASRC, 16/44, 16/48, 24/88, 24/96, 24/172, 24/192, PCM, DSD, DoP, CDtext, EMI, RFI, Transcoding, VST, DPC Lantency, PCI and a couple of other things you need to know.
Computer Audio Asylum
Musique dématérialisée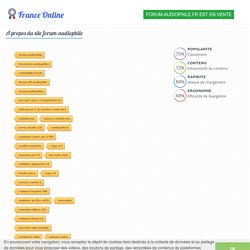 Liaison PC - DAC : Musique dématérialisée
s'il est acquis, au moins pour les personnes adeptes de la dématérialisation, que la lecture du fichier audio du disque dur est bit perfect en prenant soin d'utiliser de bons logiciels (de rippage du CD sur DD et) de lecture, l'équation se complique lorsqu'il s'agit de sortir les données du PC et de les envoyer au convertisseur numérique - analogique, c'est à dire au DAC externepour rappel, dans un lecteur intégré, on se passe de connexion, et il est ainsi possible de n'avoir qu'une seule horloge pilotant l'ensemble de la chaîne numérique, cette horloge est placée au plus près du convertisseur pour réduire au maximum le jitter
Sitting in an oversized bulbous chair outside the interview room waiting for my turn to speak with Neil Young was surreal. I didn't grow up a big fan of Neil. I was introduced to his music through my favorite band Pearl Jam.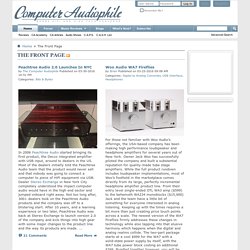 ampli enceintes systèmes et accessoires hifi Le meilleur de la HIFI sur internet avec hifi113