Google
Google Art Project : tech/culture/droit
Passer facilement de Google.com Google.fr !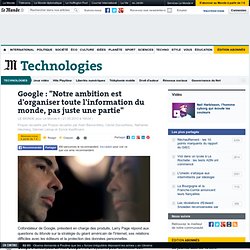 Google : "Notre ambition est d'organiser toute l'information du
Cofondateur de Google , président en charge des produits, Larry Page répond aux questions du Monde sur la stratégie du géant américain de l'Internet, ses relations difficiles avec les éditeurs et la protection des données personnelles.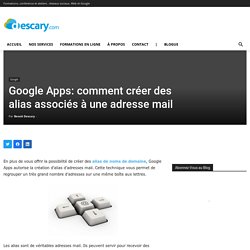 Google Apps: comment créer des alias associés à une adresse mail
En plus de vous offrir la possibilité de créer des alias de noms de domaine , Google Apps autorise la création d'alias d'adresses mail.
Ultimate Collection of Google Related Mac Apps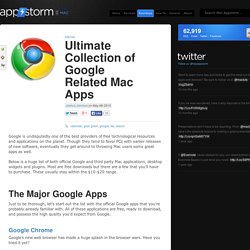 Google is undisputedly one of the best providers of free technological resources and applications on the planet. Though they tend to favor PCs with earlier releases of new software, eventually they get around to throwing Mac users some great apps as well. Below is a huge list of both official Google and third party Mac applications, desktop widgets and plugins.