GMail - eMail
Un cas d'école : Quand trois étudiants de l'université Yale rési
Si il y a bien une constante lorsqu'une décision est prise dans l'éducation autour des nouvelles technologies, c'est de rarement prendre la peine de consulter les principaux intéressés, c'est-à-dire les élèves et les étudiants eux-mêmes ! C'est ce que nous rappelle en creux cette intervention de trois étudiants de la prestigieuse Université Yale, surpris à juste titre de voir arriver, sans la moindre concertation, la messagerie Gmail de Google dans leur établissement. L'annonce en a été faite le 9 février dernier sur le site d'actualité de l'université : Google to run Yale e-mail. Mais deux jours plus tard, paraissait sur le même site la réaction de nos étudiants, traduite ci-dessous, dont le titre est un malicieux clin d'œil à la devise de leur université : Lux et Veritas (Lumière et Vérité).
17 Email Services Alternative To Gmail | graphics and innovation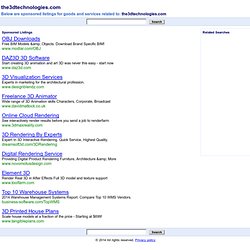 Search By Countries Alabama Arkansas
Upgrade to Hushmail Premium - Hushmail – Free Email with Privacy
Desktop
Features and Pricing - Hushmail – Free Email with Privacy
Using PGP with Hushmail - Hushmail – Free Email with Privacy
Firstly, hello to everyone on the forums and a big thank you to the EnigMail devs Now, I wonder if anyone can help with a problem, I've been Googling around for a solution but I cannot find one I'm running, Windows 7, Thunderbird 3.0.1, Enigmail version 1.0 (20091130-1008), GPG4Win 2.0.1. I'm having trouble importing a friends PGP key from Hushmail. I have tried importing the key two ways, by copying it from the hushtools page into the clipboard, then importing it with edit->import keys from clipboard, and by adding ldap://keys.hush.com:389 to my list of keyservers and looking it up. Each time I get the same error:-
Enigmail Forum • View topic - Can't import hushmail key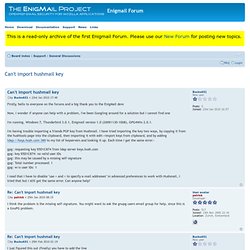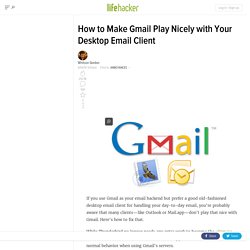 How to Make Gmail Play Nicely with Your Desktop Email Client
SExpand If you use Gmail as your email backend but prefer a good old-fashioned desktop email client for handling your day-to-day email, you're probably aware that many clients—like Outlook or Mail.app—don't play that nice with Gmail. Here's how to fix that.