GMail - eMail
Un cas d'école : Quand trois étudiants de l'université Yale rési
Si il y a bien une constante lorsqu'une décision est prise dans l'éducation autour des nouvelles technologies, c'est de rarement prendre la peine de consulter les principaux intéressés, c'est-à-dire les élèves et les étudiants eux-mêmes ! C'est ce que nous rappelle en creux cette intervention de trois étudiants de la prestigieuse Université Yale , surpris à juste titre de voir arriver, sans la moindre concertation, la messagerie Gmail de Google dans leur établissement. L'annonce en a été faite le 9 février dernier sur le site d'actualité de l'université : Google to run Yale e-mail . Mais deux jours plus tard, paraissait sur le même site la réaction de nos étudiants, traduite ci-dessous, dont le titre est un malicieux clin d'œil à la devise de leur université : Lux et Veritas (Lumière et Vérité).
17 Email Services Alternative To Gmail | graphics and innovation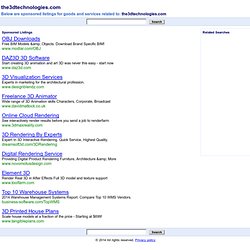 Search By Countries Alabama Arkansas
Upgrade to Hushmail Premium - Hushmail – Free Email with Privacy
Desktop $49.98/year 10 GB storage + priority technical support , unlimited email aliases , secure desktop access in Outlook and other email programs, ultra-private encrypted webmail and more . Upgrade now » Premium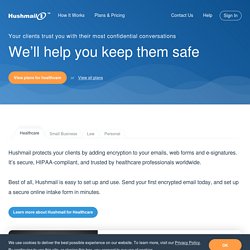 Features and Pricing - Hushmail – Free Email with Privacy
Using PGP with Hushmail - Hushmail – Free Email with Privacy
Enigmail Forum • View topic - Can't import hushmail key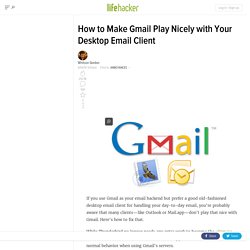 How to Make Gmail Play Nicely with Your Desktop Email Client
If you use Gmail as your email backend but prefer a good old-fashioned desktop email client for handling your day-to-day email, you're probably aware that many clients—like Outlook or Mail.app—don't play that nice with Gmail. Here's how to fix that. While Thunderbird no longer needs any extra work to become the ultimate Gmail IMAP client , mail clients, such as Mail.app or Outlook, do not exhibit normal behavior when using Gmail's servers.