Cas pratique : des cartes de données
Demographic Mapping Online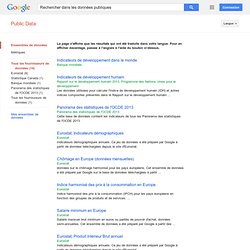 Who enjoys the fastest internet?
DataMasher [datamasher.org] helps citizens creating mashups of data pulled from data.gov to visualize them in different ways, and to analyze how states compare on important issues.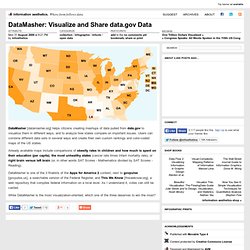 DataMasher: Visualize and Share data.gov Data - information aest
Maps
rhiza
There are a lot of great mapping applications out there that run on a server.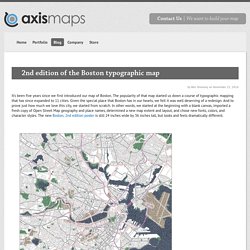 Axis Maps Blog