Auto-hébergement
Get flash to fully experience Pearltrees
Yunohost est une distribution automatisant l'installation d'un serveur personnel. Elle fournit par défaut un serveur web, mail, et de messagerie instantanée, ainsi qu'un portail d'application permettant d'ajouter des services et d'y accéder simplement par votre navigateur.
Introduction Il existe de moins en moins de fournisseurs d'accès à internet. Ils se sont tous rachetés les uns les autres. Au final, le service client est médiocre, la préservation des données et les batailles pour le respect de la confidentialité et d'un internet libre, démocratique, et sans aucun filtrage, ne sont pas menées par ces fournisseurs. Il en est de même pour les hébergeurs de sites web ayant "pignon sur rue".
Gas Mask is simple hosts file manager for Mac OS X Snow Leopard & Lion. It allows to edit hosts files and switch between them. Features Editor with syntax highlighting Gas Mask features editor with syntax highlighting. It will help you track down errors in hosts files.
The information below concerns the UNG 1.0 project, for current efforts, see the UNG 2.0 project . The UNG project intends to provide a complete alternative to proprietary cloud computing solutions, starting from enterprise applications and ending with search engines. The current development focus is Web Office and Web Groupware.
Personnal file repository
ShareIt! is a file sharing script that allows you to share your files in a secure and easy way. It provides secure file sharing and multiple user accounts.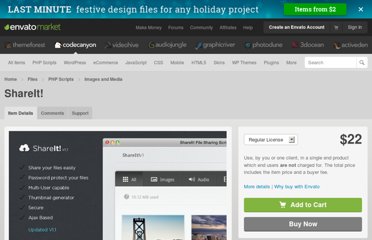 Ever thought to yourself that you wish there was some way you could take a look back and see what you tweeted around this time last year? Or perhaps you remember that time you tweeted about that hilarious viral video, and now you can't find it? By installing Tweet Nest on your own web server, now you can!