NTIC Musées
"The words we use in attempting to change museum directions matter. We need translators within each cultural context. We do not yet have precise words or even uniform understanding of the words we use. But we do have 'and.' And a good thing, too." --Elaine Heumann Gurian, The Importance of "And"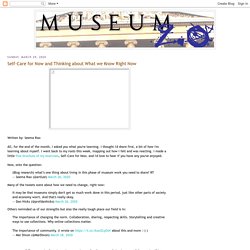 Welcome and thank you for visiting http://museummedia.nl, covering new media for museums. This web-site is an initiative of Infofilm, a small company in the beautiful historical university town of Leiden in Holland. Ever since its foundation in 1983 Infofilms' twin-brothers Robert and Roger Busschots are making films and audiovisuals for museums. In recent years they specialized in new media. Our intention is that this will be a meeting place for specialists in the field and those interested in applications, new possibilities and know-how. You as user can participate actively in this process.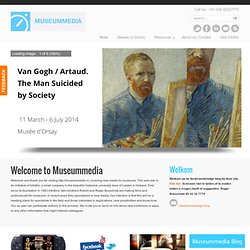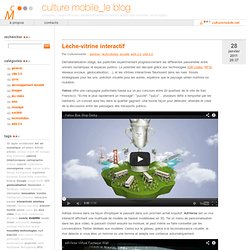 culture mobile_le blog
Rafi Haladjian était l'un des invités du de la conférence TEDxParis 2011. Son nom vous est peut être inconnu, mais certainement connaissez-vous déjà le nom de son animal de compagnie fétiche, "Nabaztag". Symbole des objets communicants, la société Violet à expériementer avec le lapin Nabaztag les émois de l'internet des objets. Depuis un an, un panel (de plus en plus varié) de produit communicant s'immiscent dans notre quotidien.