Movies
starcrash
Suicide club (V) (2003)
SubWaWa | Accueil
TOKYO TOKYO: FUNNY CRAZY JAPANESE MOVIES on SUBWAWA
Full Eclipse [Import USA Zone 1]: Amazon.fr: Mario Van Peebles, Patsy Kensit, Bruce Payne, Anthony Hickox: DVD
2019 - After the Fall of New York 2019 Dopo la Caduta Di New York Import USA Zone 1: Amazon.fr: Michael Sopkiw, Valentine Monnier, Anna Kanakis, George Eastman, Romano Puppo, Vincent Scalondro, Edmund Purdom, Sergio Martino: DVD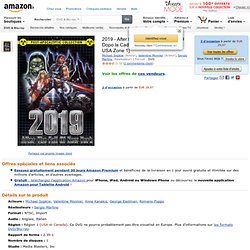 Dans les années 80, les références en action/s.f. étaient les 3 "Mad Max" et "New York 1997". Les "director's" de séries Z pillèrent ces films à un tel point que certaines personnes confondent toujours aujourd'hui ces imitations avec les originaux. Le cinéma bis était souvent une catastrophe, on se souvient de l'ennuyeux "Les guerriers du Bronx" de Castellari (la suite sera un peu plus ambitieuse), de l'inénarable "Le gladiateur du futur" de D'amato ou encore "Exterminateurs de l'an 3000", "Nouveaux barbares" et "Rats de Manhattan"...S'il est bien loin d'être un chef-d'oeuvre, "2019..." s'élève un peu au dessus de la moyenne : malgré le manque de budget et d'originalité, le réalisateur réussit à insuffler au film un rythme soutenu et de le doter de décors kitchs mais parfois impressionnants (cfr la fuite de NY).
Ce qu'il y a de bien avec la série B américaine, c'est qu'il s'agit d'un domaine du cinéma qui, même s'il n'est pas doté des colossaux budgets hollywoodiens, n'en reste pas moins suffisamment fortuné pour permettre à de petites boîtes de production de péter plus haut que leurs culs et de noyer le marché de la vidéo sous le nombre de leurs chefs-d'œuvre à bon marché.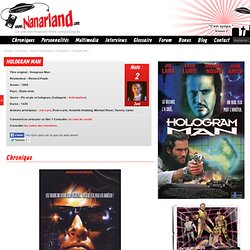 Hologram Man
Synopsis 2020. Un futur pas si lointain.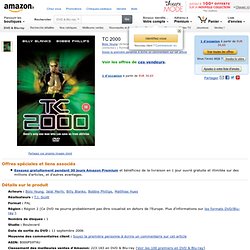 TC 2000 [Import anglais]: Amazon.fr: Bolo Yeung, Jalal Merhi, Billy Blanks, Bobbie Phillips, Matthias Hues, Kelly Gallant, Harry Mok, Ramsay Smith, Gregory Philpot, M.J. Kang, Alex Appel, Harold Howard (IV), Scott Hogarth, Douglas J. Lennox, Andy Pandoff,
Forum • View forum - Sharing Zone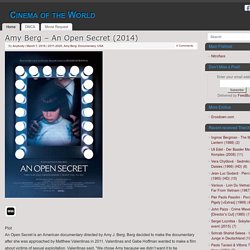 Rahima (23) and Nedim (14) are orphans of the Bosnian war. They live in Sarajevo, a transitional society that has lost its moral compass, including in the way it treats children of the people who were killed fighting for the freedom of their city. After crime-prone adolescent years, Rahima has found comfort in Islam and she hopes her brother will follow in her footsteps. Their life of bare survival becomes even more difficult after Nedim gets into a fistfight with the son of a local strongman and breaks his expensive mobile phone. This incident triggers a chain of events leading Rahima to the discovery that her brother leads a double life.
Cinema of the World
Cinéma d'Asie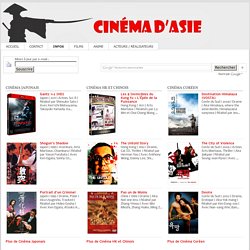 Cinéma Japonais Gantz 1+2 (HD)Japon | 2011 | Action, Sci-fi | Réalisé par Shinsuke Sato | Avec Ken'ichi Matsuyama, Takayuki Yamada, Ka... Shogun's ShadowJapon | 1989 | Aventure, Arts Martiaux, Chambara | Réalisé par Yasuo Furuhata | Avec Ken Ogata, Sonny Ch... Portrait d'un CriminelJapon | 1985 | Drame, Polar | Aka Usugesho, Tracked | Réalisé par Hideo Gosha | Avec Ken Ogata, Atsuko A...Plus de Cinéma Japonais Cinéma Coréen Destination Himalaya (VOSTA)Corée du Sud | 2008 | Drame | Aka Himalaya, where the wind dwells, Himalayaeui sonyowa | Réalisé par Jeo...
Documentary List | Top Documentary Films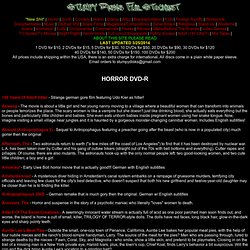 Trade Horror DVD-R
100 Years Of Adolf Hitler - Strange german gore film featuring Udo Kier as hitler! Aswang - The movie is about a little girl and her young nanny moving to a village where a beautiful woman that can transform into animals or people terrorizes the place. The scary women is like a vampire but she doesn't just like drinking blood, she actually eats everything but the bones and particularly little children and babies. She even eats unborn babies inside pregnant women using her snake tongue. Now, imagine visiting a small village near jungles and it is haunted by a gorgeous monster-changing cannibal woman. Includes English subtitles!