App iphone
Mobile Application Development: ELIPS Studio allows cross-platform native mobile apps development, join today and download it for Free!
iPad News Archives – 148Apps – iPhone App and Game Reviews and News
2009 Best App Ever Awards :: Announcing the winners in the Best Productivity Enhancer category
Dropbox is an amazing service on the desktop. It's your cloud-based, shareable virtual file system. The iPhone version takes those cloud files and lets you control them, right from your iPhone. If you're a Dropbox user, you need this app.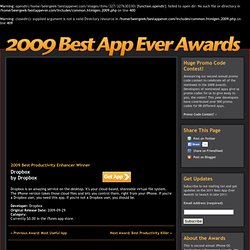 Groups 2: Text / SMS, Email & Contact Management by Guided Ways Technologies Ltd app detail :: 148Apps :: iPhone Application and Game Reviews and News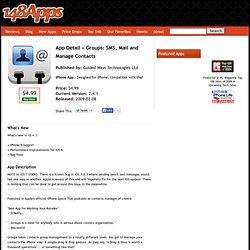 App Description Featured in Apple's official 'iPhone Quick Tips' podcasts as contacts manager of choice "Best App for Working Your Rolodex" -- O'Reilly