Infoseiten
JIM2011.pdf (application/pdf-Objekt)
2012-Horizon.HE-Preview
How BYOD Programs Can Fuel Inquiry Learning The opportunity to extend access to technology in the classroom and at home is enticing, but school districts can get hung up on important details like providing a strong network, making sure each child has a device, and questions about around distraction.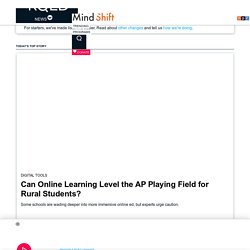 Magazin - Contentmanager.de
Deutsches Institut für Erwachsenenbildung (DIE) - Leibniz-Zentrum für Lebenslanges Lernen e.V. - Eingangsseite
Herzlich Willkommen! - Werkstatt für Neue Lernkultur
Digital Natives brauchen den Medienmix
Das Zentrale eLearning-Büro (ZeB) der Universität Hamburg gibt seit Dezember 2008 halbjährlich (Juli, Dezember) das 'Hamburger eLearning-Magazin', als Nachfolgeheft des Hamburger eLearning-Newsletters 'KoOP-News' heraus.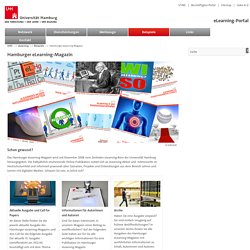 Universität Hamburg : eLearning : eCommunity : Hamburger eLearning-Magazin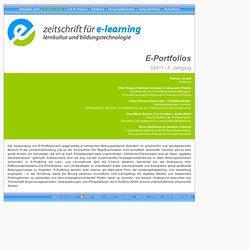 ZEL 3/2011 - 6. Jahrgang: E-Portfolios
Aktuelles Heft | Frühere Hefte | Call for Papers | Hinweise | HerausgeberInnen | GutachterInnen | AutorInnen
Klassenarbeitstermine gemeinsam mit KollegInnen im Online-Kalender koordinieren,Konferenzprotokoll gemeinsam erstellen, Endfassung von einem Kollegen begutachten lassen,Einfache Kommunikation zwischen Lehrern und Schüleren mit Hilfe einer freien virtuellen Arbeits- und KommunikationsplattformTermine per Internet abstimmenDaten auf einer Online-Festplatte lagern individuelle Betreuung - Rückmeldungen zu Haus- und Übungsaufgaben,Lernen und wiederholen mit LernkartenFördermaterial mit Linklisten sortieren,Wiederholen und Vertiefen von Vokabeln,kleine Lernprogramme für individuelle Förderung erstellen,Wissen selbständig aneignen, vertiefen, veröffentlichen
authentische Schulsituationen - SchuleZWOnull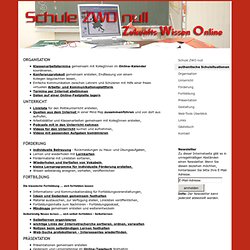 Reinhard Donath | Fremdsprachenunterricht in der Informationsgesellschaft
Herzlich Willkommen! - Werkstatt für Neue Lernkultur
Hauptseite