Tutorials
Vintage vector textures. Vintage and retro-style illustrations have made a big comeback over recent years, with designers utilising the features offered by Illustrator to achieve that handprinted, misaligned feel so common in '50s and '60s animation and illustration.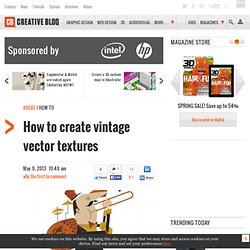 This was a pivotal period, and brought an entirely new visual vocabulary into the mainstream, with artists challenging the 'lifelike' cartoon forms of the time to adopt a sophisticated, stylised graphic language that has hugely influenced modern-day illustration. The art of this era has a timeless appeal, with its distinct style, use of patterns and mark-making.
Design Tutorials - Photoshop, Illustrator & InDesign | Computer Arts Magazine. Computer Arts is the magazine for people who believe design matters, and has been inspiring and informing graphic designers and illustrators since 1995.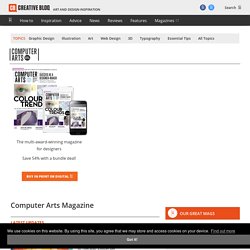 With both a deluxe print edition and a fully-interactive, bespoke iPad edition, Computer Arts brings you behind-the-scenes access to cutting-edge design projects, in-depth analysis and incisive opinions from the design world's thought leaders, plus the very best new work from the global design community. Whether it's a shift in creative thinking or a change to the business of design, you can rely on Computer Arts to bring you detailed analysis of the pivotal events. We'll introduce you to the industry's most exciting trailblazers as well as highlighting the world's freshest new talent, digging deep to discover what makes each of them special.
---