Knowledge
ENO: What I'm working on at the moment is a rough mix of a piece of music for a totem pole.
A Rough Mix: Brian Eno & Jennifer Jacquet An Edge Conversation | Conversation | Edge
IFTF_SR-1454A_FutureofScience_Map_lg.jpg (JPEG-Grafik, 1998x1332 Pixel)
| Was Sie schon immer über sich wissen wollten
The Left was right that the power of Rupert Murdoch had become an anti-social force. The Right (in which, for these purposes, one must include the New Labour of Tony Blair and Gordon Brown) was too slow to see this, partly because it confused populism and democracy. One of Mr Murdoch's biggest arguments for getting what he wanted in the expansion of his multi-media empire was the backing of "our readers". But the News of the World and the Sun went out of the way in recent years to give their readers far too little information to form political judgments. His papers were tools for his power, not for that of his readers.
I'm starting to think that the Left might actually be right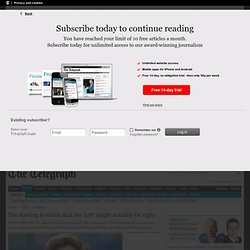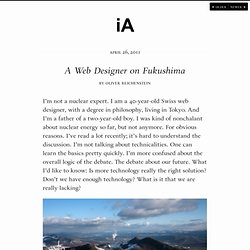 A Web Designer on Fukushima
by Oliver Reichenstein I'm not a nuclear expert. I am a 40-year-old Swiss web designer, with a degree in philosophy, living in Tokyo.