Outils divers
fonctions excel et suite office 2007
Centralisez vos profils Facebook, Twitter, Friendfeed et les aut
SiteVolume : Home
Le standard téléphonique des TPE
GooSync - Google Synchronization
http://lynkee.com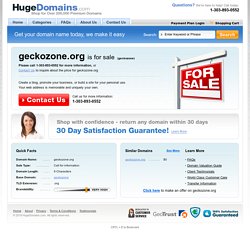 Profil(s) : Date : 8 février 2010 Auteur : goofy Profil(s) : Date : 21 janvier 2010 Profil(s) : Date : 15 décembre 2009 Auteur : Caméléon , Snap Cet article liste les nouveautés apportés à Thunderbird par sa troisième version.
November 17, 2011 Thank you for participating in our 280 Slides beta program, and your evaluation of our 280 Slides software application. On December 21, 2011 we will be discontinuing this 280 Slides beta program. Please save your presentations created in 280 Slides using the "Download" button to enable you to access your content after 280 Slides is discontinued on December 21, 2011. We thank you again for your participation in this beta program. Motorola Mobility.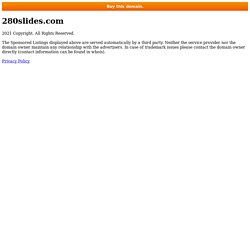 Une application mobile pour votre boîte, pourquoi pas ?
Lancôme, Nouvelles Frontières, SeLoger, Nestlé, Pizza Hut... Les marques les plus diverses commencent à se doter de leurs applications mobiles, qui permettent d'accéder à un service ou à un contenu en ligne en un clic. De fait, les applications pour iPhones et autres smartphones représentent un nouvel Eldorado pour les constructeurs de téléphones mobiles. Ils ouvrent les uns après les autres leurs "applications stores" (app stores). C'est bien sûr le succès de l'App Store d'Apple pour l'iPhone et l'iPod Touch qui les fait rêver avec ses 100 000 applications ("apps") téléchargées. Avec 2 millions d'iPhones vendus, la France est un des pays les mieux équipés.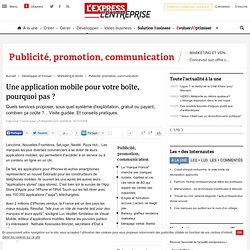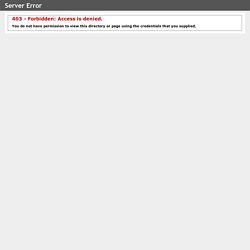 Our customer support staff provides a high level of responsive support. Contact us through email, chat online, or by phone. It is always a pleasure to interact with our users and hear what you have to say, explain a new feature, and better understand your usage of AceProject. With thousands of users everyday, AceProject is dedicated to continually improve and enhance functionality and user experience. This is done through constant communication with our users and feedback via email, online chat, and social media channels.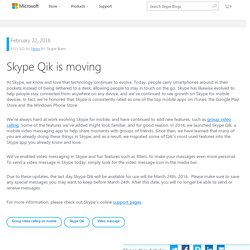 Capture life moments wherever they happen using your mobile phone. See the hundreds of phones supported » Videos are instantly uploaded to the web for sharing or safe-keeping. No cords! No waiting! Share videos privately with family and friends, automatically post to social networks, or broadcast to blogs and video sites.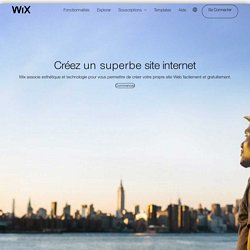 Inspirez-vous du du Jour! Nous exposons chaque jour le meilleur site créé avec Wix. Vous voulez que votre site soit exposé? Envoyez votre URL à wixofday@wix.com