blogi
Get flash to fully experience Pearltrees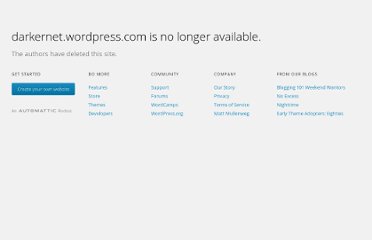 Thu Jul 12 13:55:40 UTC 2012 Victory in the first court case in the fight against the imfamous Wikileaks banking blockade. (For full court transcript, translated into English, click here .) In a case against Valitor, formerly VISA Iceland, Reykjavík District Court just ruled the company had violated contract laws by blocking credit card donations to Wikileaks. After WikiLeaks' publications revealing U.S. war crimes and statecraft in 2010, U.S. financial institutions, including VISA, MasterCard, Bank of America, erected a banking blockade against WikiLeaks wholly outside of any judicial or administrative process.
Tesla The Internet, power distribution, and everything that uses AC (alternating current) electricity owe their foundation to the father of electrification - Nikola Tesla. Edison's DC (direct current) cannot sustain the long distances that alternating current can. Edison's system would have set back development of electricity by decades. Tesla saved the situation by conceptualising 'the rotary magnetic field', making possible the AC induction motor.
Dimi Reider Ahmad Gharabli/AFP/Getty Images Sudanese immigrant Mohammed Yussef works at the construction site of a border fence along Israel's border with Egypt near the Red Sea resort town of Eilat, February 15, 2012 This is the seventh in an NYRblog series about the fate of democracy in different parts of the world. This should be a year in which Israeli democracy is much on display. Prime Minister Benjamin Netanyahu, who has been reconfirmed as head of the right-leaning Likud Party, seems to be pushing for early national elections; while candidates to lead the centrist Kadima Party, the main opposition party, are now campaigning for their March 27 primary.
Posted on februar 13, 2012 . Filed under: blog veritas , Janez Janša , Ljubljana , Majer , politika in družba , razmišljanja , slovenija , življenje | Ključne besede: Janez Janša , Majer , Publishers , Slovenia , Templates , Tools , United States , WordPress | i Rate This Zdaj gre pa zares! Majer ima polna pooblastila, da si ukroji državo po meri!