Technical
A reasonable overview, but you knew I'd have to comment. ;)
How to Find the Perfect Linux Distribution for You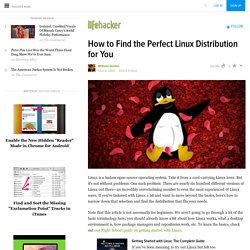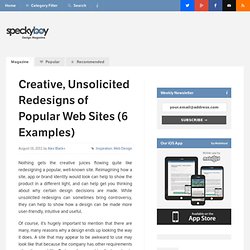 Creative, Unsolicited Redesigns of Popular Web Sites (6 Examples)
Nothing gets the creative juices flowing quite like redesigning a popular, well-known site.
I have worked on very old software systems. Some are over twenty years old.
Why Software Architecture Fails
The tools that weave themselves deepest into the way humans communicate, do so with our help. The designer releases their invention into the world with a few bold statements, and then it's up to us to tell them what the significance of the tool is, and how best to use it.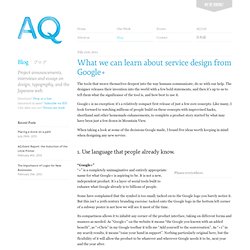 What we can learn about service design from Google+ - AQ » Blog
Facebook as Major News Source: You Stand to Benefit - JD Scoop
Solar at Home: Scientific American Blogs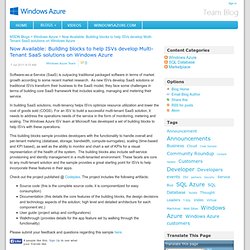 Now Available: Building blocks to help ISVs develop Multi-Tenant SaaS solutions on Windows Azure - Windows Azure
Software-as-a-Service (SaaS) is outpacing traditional packaged software in terms of market growth according to some recent market research. As new ISVs develop SaaS solutions or traditional ISVs transform their business to the SaaS model, they face some challenges in terms of building core SaaS framework that includes scaling, managing and metering their service. In building SaaS solutions, multi-tenancy helps ISVs optimize resource utilization and lower the cost of goods sold (COGS).
SaaS Solutions | SaaS Architecture | Cloud Computing and SaaS - MindTree Blogs
Design Thinking