Moteurs de Recherche
Askboth.com
Web Search
Meta Search
Universal Meta Search and Discovery Engine
Meta search engine | Mother of All Search Engines - Mamma.com
Qrobe - Search Engine
Métamoteur francophone NEToo
Rechercher sur internet avec lecdi.net, portail multimoteur de recherche documentaire
Centre de recherche d'informations sur internet
Classifieds - Claz.org
Les Pages Juniors.com
BabyGo
Google
Bing
FindSounds
Welcome to FindSounds.com, a free site where you can search the Web for sound effects. Click here to see the types of sounds you can find. On August 1, 2012, FindSounds.com celebrated its 12-year anniversary as the leading Web search engine for sound effects.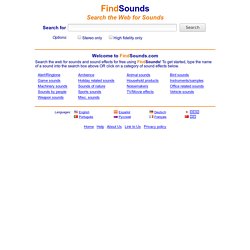 DeepPeep
IncyWincy
SimilarSites.com
PogoFrog
DuckDuckGo
Open Directory Project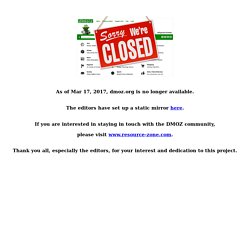 ArtsMovies, Television, Music...GamesVideo Games, RPGs, Gambling...Kids and TeensArts, School Time, Teen Life...ReferenceMaps, Education, Libraries...ShoppingClothing, Food, Gifts... BusinessJobs, Real Estate, Investing...HealthFitness, Medicine, Alternative...NewsMedia, Newspapers, Weather...RegionalUS, Canada, UK, Europe...SocietyPeople, Religion, Issues... ComputersInternet, Software, Hardware...HomeFamily, Consumers, Cooking...RecreationTravel, Food, Outdoors, Humor...ScienceBiology, Psychology, Physics...SportsBaseball, Soccer, Basketball... World Català, Dansk, Deutsch, Español, Français, Italiano, 日本語, Nederlands, Polski, Русский, Svenska...
Exalead
ixquick
Moteur de Recherche SEEK.fr ™
Spider France : Créer votre compte... Spider France : actualités... 17/01/2014 - Créer un site web adaptatif (Responsive Design) facilementVoici quelques astuces et conseils SEO technique pour créer un site web adaptatif facilement : http://autoveille.wordpress.com/2014/01/17/responsive-design-les-bonnes-bases-a-avoir-seo/ Source : AUTOVEILLE (infographie : Splio)
Spider France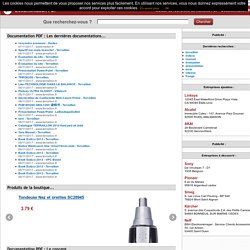 Yahoo! France
Voila
Lycos
AltaVista