Webdevelopment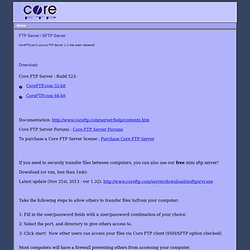 FTP Server - Secure FTP server software for Windows with SFTP, FTPS, and HTTPS support
FTP Server / SFTP Server CoreFTP.com's secure FTP Server 1.2 has been released! Download: Core FTP Server - Build 523:
All Business Development in Life Sciences or ABD Life Sciences Ltd. is a boutique consulting firm based in Hong Kong SAR. We conduct business development activities for clients in the life science area across Asia with a focus on North East Asia – Peoples Republic of China, South Korea, and Japan - while also supporting ASEAN countries. ABD Life Sciences Ltd. business model operates with a network of partners and professional experts to deliver best business solution to our customers. In 2014, ABD celebrates its 10th anniversary since its formation in Hong Kong SAR in September 2004.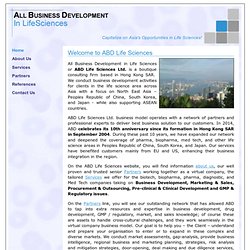 abd life sciences ltd.
Scanpro Thailand is a Danish owned engineering company specializing in supplying small and medium sized projects to the dairy, juice and related food industries. The company was initially established as a joint venture between Scanpro A/S (Denmark) and Mr Allan Jensen in 2005 to expand Scanpro's presence in South East Asia. Allan has a practical and theoretical background in the Danish Dairy tradition and roughly four decades of experience in South East Asia. In the late 1980's Allan established one of the first successful commercial fresh dairy milk plants in Thailand. The dairy was purchased by Nestle' in 1996. From 1997 to 2005, Allan was MD for APV Thailand & Indo-China.
Scanpro Thailand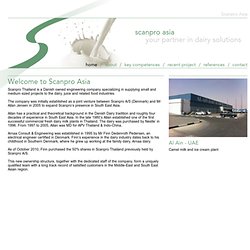 Om os Electronic Digital Foto Ramme PMR Radio Converter
Widetech.dk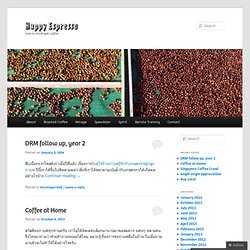 Happy Espresso
สวัสดีคอกาแฟทุกท่านครับ เราไม่ได้อัพเดตบล็อกมานานมาพอสมควร แฟนๆ หลายคนจึงโทรมาถามว่าช่วยทำงานหน่อยได้ไหม อยากรู้เรื่องการชงกาแฟดื่มในบ้าน ในเมื่อถามมาแล้วจะไม่ทำให้ได้อย่างไรครับ การชงกาแฟดื่มในบ้านไม่จำเป็นต้องซื้อเครื่องชงกาแฟราคาแพงๆ ขอเพียงรู้ว่าตัวเองชอบดื่มกาแฟแบบไหน เสาะหากาแฟคั่วเข้มหรืออ่อนในระดับต่างๆ กันมาลองดู แล้วพยายามปรับสูตรการชงให้ตรงกับรสชาติที่ชอบก็พอแล้วครับ ส่วนตัวผมเองเวลาตื่นมาตอนเช้าชอบกาแฟดำเพียวๆ ดื่มแบบไม่ใส่นมหรือน้ำตาล เพราะช่วยให้เข้าห้องน้ำได้เร็วดีและเลือดไปเลี้ยงสมองมากขึ้นจึงรู้สึกสบายตัวและกระปรี้กระเปร่า อีกอย่างช่วงนี้น้ำหนักตัวเริ่มขึ้น การดื่มกาแฟร้อนใส่นมหรือกาแฟเย็นที่ปรุงรสหวานมันย่อมไม่เป็นผลดีต่อสุขภาพนัก นี่ครับ อุปกรณ์ชงกาแฟดื่มในบ้านที่ผมใช้เป็นประจำคือเครื่องบดมือ ตัวนี้เป็นของเก่าแก่ยี่ห้อ Peugeot จากฝรั่งเศส ได้มาจากเพื่อนผมที่เป็นช่างภาพกาแฟชื่อดังผู้ชื่นชอบเครื่องบดมือ ส่วนเครื่องชงจะเปลี่ยนไปเรื่อยๆ ตามอารมณ์ บางทีก็ดริป บางทีก็เฟรนช์เพรส บางทีก็เคลฟเวอร์ดริปเปอร์ แต่เช้านี้เป็นแอโร่เพรสครับ
Skandinavisk Distribution
Green Force Company
Skiltestedet
Competitive energy for a better future. Vertipower is a leading and fast-growing supplier of Renewable Energy Solutions, focusing on making renewable energy attractive and affordable to customers and investors worldwide. Deploying the best available technologies to develop, build and operate commercial roof top and ground mounted systems, Vertipower will take care of all aspects of your project from securing permitting rights to the final commissioning and operations of the system.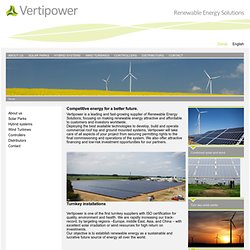 Vertipower
Himmelfryd
Velkommen til Ejot Danmark! Som datterselskab af den Tyske EJOT koncern, kan vi tilbyde professionelle fastgørelsesprodukter, til byggeri og renovering.Vore kvalitetsprodukter har de krævede godkendelser - ETA - Zullassungen og CE mærkninger og DoP. På on-line kataloget kan du finde de fleste standardprodukter, og på de specielle søgemuligheder, findes oversigter over de mest efterspurgte produkter i Danmark. Hvis der er spørgsmål til konkrete opgaver, er du velkommen til at ringe, sende en fax eller maile til os. Vi ser frem til at høre fra dig.
Ejot Danmark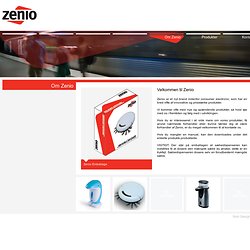 Zenio.dk
Zenio er et nyt brand indenfor consumer electronic, som har en bred vifte af innovative og prisstærke produkter. Vi kommer ofte med nye og spændende produkter, så hold øje med os i fremtiden og følg med i udviklingen. Hvis du er interesseret i at vide mere om vores produkter, få anvist nærmeste forhandler eller kunne tænke dig at være forhandler af Zenio, er du meget velkommen til at kontakte os. Hvis du mangler en manual, kan den downloades under det enkelte produkts produktside.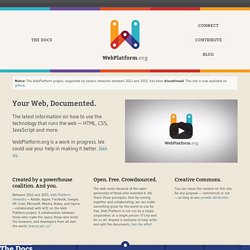 Help make the Docs better. We need volunteers to create Web Platform Docs. You can help by fixing errors, rewriting drafts, or contributing new content. Even the slightest effort can have a big impact. Please help us make this documentation better. Anyone is welcome to propose improvements of any kind at any time.
Every individual in Florida needs a number of types of insurance either by law or for peace of mind. But it's also important for a number of them to have Florida business insurance too. Without this, their whole company could end up becoming quite the liability over night. Business Insurance The truth, however, is that business insurance actually refers to at least four separate versions. It's believed that having these four types of insurance will sufficiently protect your business (though this is a general rule and you may have to do some research on your specific company's needs).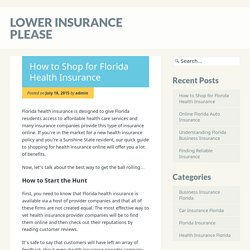 We are continuing to work through the repercussions of the php.net malware issue described in a news post earlier today. As part of this, the php.net systems team have audited every server operated by php.net, and have found that two servers were compromised: the server which hosted the www.php.net, static.php.net and git.php.net domains, and was previously suspected based on the JavaScript malware, and the server hosting bugs.php.net. The method by which these servers were compromised is unknown at this time. All affected services have been migrated off those servers. We have verified that our Git repository was not compromised, and it remains in read only mode as services are brought back up in full.
phpQuery - jQuery port to PHP
phpQuery is a server-side, chainable, CSS3 selector driven Document Object Model (DOM) API based on jQuery JavaScript Library. Library is written in PHP5 and provides additional Command Line Interface (CLI). PEAR installation pear channel-discover phpquery-pear.appspot.com pear install phpquery/phpQuery GitHub Fork & pull request: github.com/TobiaszCudnik/phpquery.
GeSHi Documentation 1.0.8.10
This is the documentation for GeSHi - Generic Syntax Highlighter. The most modern version of this document is available on the web - go to http://qbnz.com/highlighter/documentation.php to view it. Any comments, questions, confusing points?
Foundation: Mobile Development
Mobile devices are already eclipsing desktops in adoption and internet use — that's why Foundation was built from the ground up to support any kind of device, any size screen, with any resolution. You can get going quickly by building once for all devices, or you can create a site tailored to a specific experience. We've even included CSS styles to hide and show elements on different device types, so you can easily turn pieces on and off for each experience. View the docs