Marketing
17 Best Inbound Marketing Blogs 2013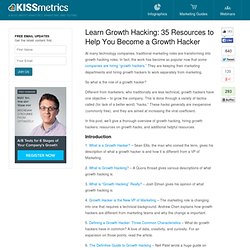 Learn Growth Hacking: 35 Resources to Help You Become a Growth Hacker
At many technology companies, traditional marketing roles are transforming into growth hacking roles.
5 Influence Platforms to Watch in 2013
When Was the Last Time You Conducted A Brand Audit?
Relationship Marketing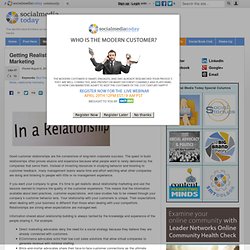 Good customer relationships are the cornerstone of long-term corporate success. The quest to build relationships often proves elusive and expensive because what people want is rarely delivered by the companies that serve them.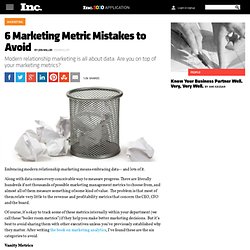 6 Marketing Metric Mistakes to Avoid
Modern relationship marketing is all about data. Are you on top of your marketing metrics? image via shutterstock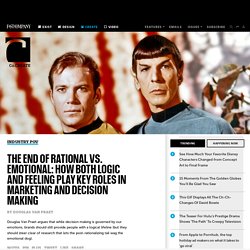 One of the longest-running debates in marketing is whether to use a rational or emotional advertising approach in marketing--but cognitive science says that argument is pointless. While emotions overwhelmingly drive behavior, it is misguided to believe that thinking and feeling are somehow mutually exclusive.
The End Of Rational Vs. Emotional: How Both Logic And Feeling Play Key Roles In Marketing And Decision Making
We all have someone in our lives who talks a lot without really saying anything. It may be your poodle-obsessed mother-in-law, the neighbour who loves to yap endlessly about fertiliser, or the co-worker who drops by your desk several times a day just to say "hi." An attack by one of these Chatty Cathys can leave you distracted, exhausted, and annoyed.
Teach Customers Why They Need A Product Before Trying To Sell It To Them
The Power of Third-Party Influencers | Inc. 5000
You want the shortest path from pitch to sale. Being original is going to send you on a detour. Flickr/emdot
Why Originality is Overrated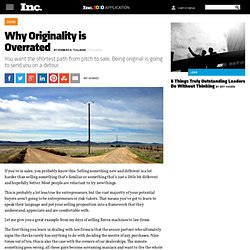 by Brian Gregg and Vivian Weng | 9:00 AM March 22, 2013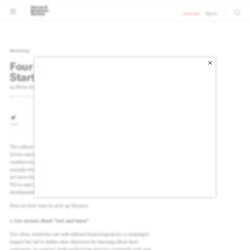 Four Ways to Market Like a Startup - Brian Gregg and Vivian Weng
You can be producing the most innovative product or service on the market, but if you can't convince people to buy it, your hard work sadly remains unprofitable. Therefore, as an entrepreneur , you have no other choice other than to learn how to sell. Growing a business begins with converting leads and the foundation of inking contracts starts with your ability to connect with your target buyer.
How To Consistently Outsell Your Competitors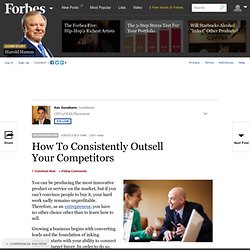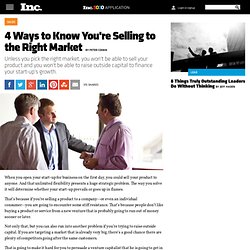 4 Ways to Know You're Selling to the Right Market
Unless you pick the right market, you won't be able to sell your product and you won't be able to raise outside capital to finance your start-up's growth.
Rethinking Marketing Strategy For The Digital Age
Steve Jobs liked to say that it's not enough to kill bad ideas, you have to kill good ones too. That's because good strategy is about making choices and it takes more than intelligence or even instinct, it takes discipline, one of Jobs' most overlooked qualities.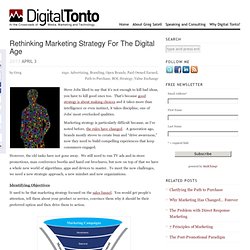 5 Tips for Surviving the Shark Tank | Inc. 5000
8 Ways to Lose Customers | Innovations in Piping Systems
March 4, 2013 by lornephi
Everyone has to sell something, most often themselves. Most pitches fall flat or offend. Here are six ways to make your offering compelling.
6 Ways to Be More Compelling | Inc. 5000
20 Cool Brain Blogs Every Marketer Should Read Posted on February 21st, 2011 A large part of marketing is getting inside other people's heads and figuring out what they want before they realize it themselves. Then, you've got to convince them they need it, and to pay money to get it.
It's a challenge being a winner if people think you're a loser. Here's how to improve the way you are perceived. epiic/Flickr
Projecting Image
10 Business Card Mistakes You Might Be Making
Different Types of Loyalty
Turn Around Tough Customers
Winning New Customers