GameWebsites
Home - thewitcher.com
[PS3] Un nouveau personnage de Tales of Zestiria dévoilé Les mois passent et le casting de Tales of Zestiria, exclusif à la PS3, s'étoffe au fur et à mesure. Le dernier personnage à rejoindre le groupe est Lailah, comme le dévoile dans son dernier numér... [PS4,PS3] Deux nouveaux projets débusqués chez Sony A quelques semaines de l'E3 2014, les enquêteurs du net sont aux aguets pour savoir quels sont les jeux qui pourraient être annoncés lors des conférences de presse des différents constructeurs et ... [PS4] Octodad la semaine prochaine sur PS4 !
PS3 : News, Tests, Jeux PS3, Actu PlayStation 3 - Play3-Live.com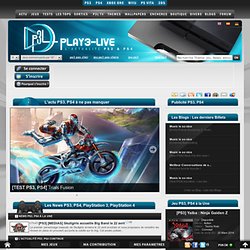 gamespot
GameRankings - Video Game Reviews from around the Internet
GameFAQs
Since we've relaunched GameTrailers.com, some of the pages you have gotten used to over the years may have changed. To help find what you're looking for, take a look at our sitemap! Need Help?Head over to our FAQ page! Publishers/DevelopersIf you have questions about the site or a piece of media that you would like included on gametrailers.com, we would love to hear from you. Send us an email at: trailers@gametrailers.com
Gametrailers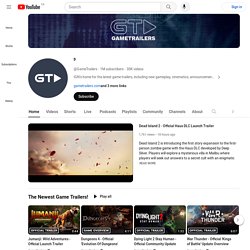 PSPGEN
IGN
tom'sGame
gamekult
jeuxvideo
Jouer en illimité Télécharger et jouer à des centaines de jeux PC incontournables ! En savoir +
Jeux video PC - Télécharger des jeux vidéo PC avec Metaboli
Review: Heavy Rain
Quantic Dream would have you believe that Heavy Rain is not a videogame. The studio has long-standing fantasies of being in the film industry, to the point where its last game, Fahrenheit, completely masqueraded as a movie. Director David Cage even put himself in the game, sitting in a director's chair in the middle of a "movie studio." Arrogant, perhaps, but you have to admire the team's conviction. Heavy Rain takes what Fahrenheit started one step further, producing what Quantic Dream calls an "interactive movie."