Coding
Home | Haiku Project. Loops and Arcs. Here are two tools I've been using lately to better understand the functionality of my game designs.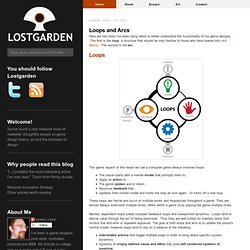 The first is the loop, a structure that should be very familiar to those who have looked into skill atoms. The second is the arc. l4Krits. l4Krits (You need Java 5.0 to play l4Krits) (jar file) About the game l4Krits is a (loving) rip-off of the excellent game Luxor by Mumbo Jumbo in only four kilobytes!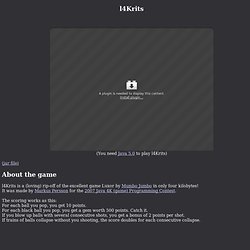 Extensible 3D (X3D), ISO/IEC FCD 19775-1r1:200x, 28 DIS component. Extensible 3D (X3D)Part 1: Architecture and base components 28 Distributed interactive simulation (DIS) component 28.1.1 Name.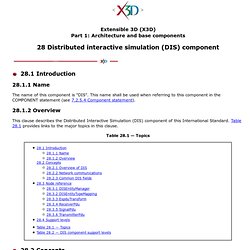 XFIG, FIG and associated software. The FIG graphics format is a vector drawing format which can be used with programs such as xfig to produce simple figures for documents.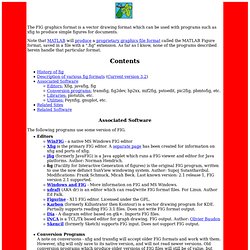 Note that MATLAB will produce a proprietary graphics file format called the MATLAB Figure format, saved in a file with a ".fig" extension. As far as I know, none of the programs described herein handle that particular format. Contents History of figDescription of various fig formats (Current version 3.2) Associated SoftwareEditors: Xfig, javafig, fig Conversion programs: transfig, fig2dev, hp2xx, mif2fig, pstoedit, pic2fig, pbmtofig, etc. How to use startup command line switches to start Word 2010, Word 2007, Word 2003, Word 2002, and Word 2000.
This article describes the command-line switches that can be used to start Word and their purpose.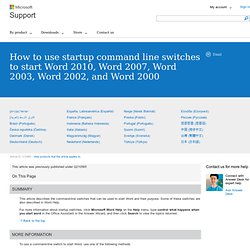 Some of these switches are also described in Word Help. For more information about startup switches, click Microsoft Word Help on the Help menu, type control what happens when you start word in the Office Assistant or the Answer Wizard, and then click Search to view the topics returned. HTML5 for the Ruby Developer. Hacker News. DIS-Java-VRML Working Group: Examples.
This is our biggest example scene on how to DIS-ify lots of VRML. java demo.helicopter.StartPanel in a command prompt window first launches a team selection panel, then a vehicle selection panel, then either a helo control panel or tank control panel. java demo.helicopter.Referee in a command prompt window make the flags "live" and capturable.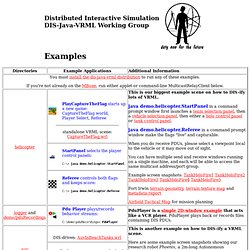 When you do receive PDUs, please select a viewpoint local to the vehicle or it may move out of sight. You can have multiple send and receive windows running on a single machine, and each will be able to access the same multicast address/port group. HTML5 Presentation. Wemux - multi-user terminal multiplexing for party pair programming based on tmux. We just can't shut up about the joys of tmux, especially for remote pairing.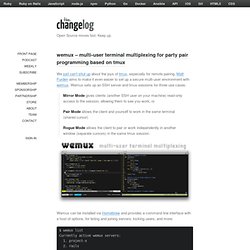 Matt Furden aims to make it even easier to set up a secure multi-user environment with wemux. Wemux sets up an SSH server and tmux sessions for three use cases: Mirror Mode gives clients (another SSH user on your machine) read-only access to the session, allowing them to see you work, or Pair Mode allows the client and yourself to work in the same terminal (shared cursor) Rogue Mode allows the client to pair or work independently in another window (separate cursors) in the same tmux session.
---