Tools
Wordle is a toy for generating "word clouds" from text that you provide. The clouds give greater prominence to words that appear more frequently in the source text. You can tweak your clouds with different fonts, layouts, and color schemes. The images you create with Wordle are yours to use however you like. You can print them out, or save them to the Wordle gallery to share with your friends.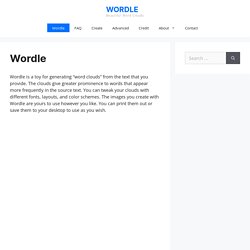 Don't Forget to participate in a contest where you can win an amazing e-Commerce template from TemplateMonster. Charts and graphs are the best ways to represent information and relationship between two interlinked entities. Not only do charts and graphs inform visitors about the trend or relationship you want to show them but also add a visual connection with the visitors. Several online tools are available that help you create comprehensively designed flowcharts and graphs that worth a thousands words. Check them out and let us know what you feel about these tools. Barchart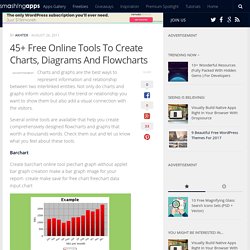 Sales and Management Resources For Top-level Performers
M6
Gadgets are embeddable elements that can be tools, devices, games, or portals. Google provides the a suite of useful gadgets related to Google Apps such as Calendar, Forms, Picasa Photos, Text Boxes, etc. However, have you ever delved into the "more gadgets" option of your "insert" tab? There's some great stuff, let's review.Google Checkout and Paypal Simple Storefront These gadgets are wonderful for implementing e-commerce on your website. Really, there are two options with Google Checkout, there's a little button for one-item purchasing and a whole store with cart option.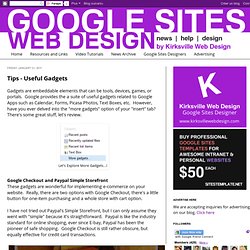 Web Design with Google Sites: Tips - Useful Gadgets
LinkedTube - Video Links For YouTube *
Create video product listings, advertisements, music promotions and More. LinkedTube is a Flash widget that adds link and sharing options to YouTube videos. With this you can transform any YouTube video into a useful viral promotion tool. Unlike standard YouTube players it links directly back to your URL, for example you can create video product listings linking direct to your shopping cart, music video links to the iTunes store or just link back to your website or blog. Plus, when others share your video they all link back to your own URL.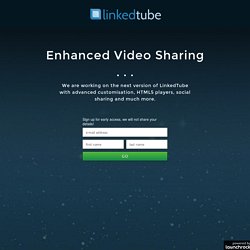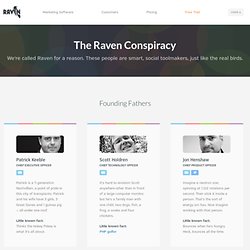 Founding Fathers Patrick Keeble Chief Executive Officer Email
Who Uses Raven Search Marketing Tools | Raven Tools
CBENGINE - Top ClickBank Marketplace Website!
Transloadit - File upload processing web service
Forums Rankings - all software forums, English language, website ranking by online users average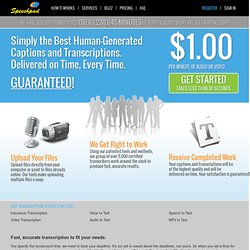 Fast, accurate transcription to fit your needs. You specify the turnaround time, we meet or beat your deadline. It's our job to sweat about the deadlines, not yours. So when you set a time for us to be done, we want to give you peace of mind that that's actually when you'll have it. Simple as that.