NodeJS
BrowserQuest/server at master · mozilla/BrowserQuest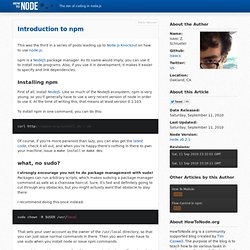 Introduction to npm
Static Version This was the third in a series of posts leading up to Node.js Knockout on how to use node.js. npm is a NodeJS package manager.
From Create Wiki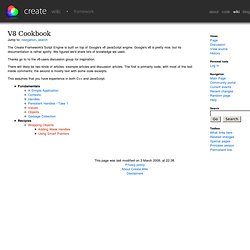 Create Wiki — V8 Cookbook
Node.js Knockout
Add Update: Mongoose 1.0 has been released, and we recommend going to our dedicated website for the most up-to-date information and code
Mongoose « Gradebook
Getting Started with MongoDB and Node.js
Introduction to Node.js: perspectives from a Drupal dev
Node.js: uses and ideas? | groups.drupal.org
Pixel Ping: A node.js Stats Tracker
Since the day we launched, ProPublica has encouraged people to republish our stories for free.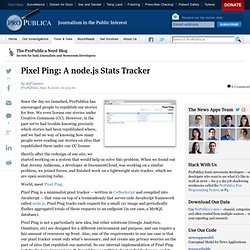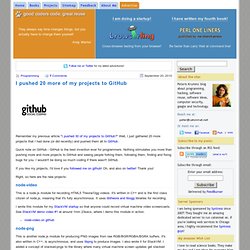 Remember my previous article "I pushed 30 of my projects to GitHub?"
I pushed 20 more of my projects to GitHub
Parsing file uploads at 500 mb/s with node.js » Debuggable Ltd
A few weeks ago I set out to create a new multipart/form-data parser for node.js.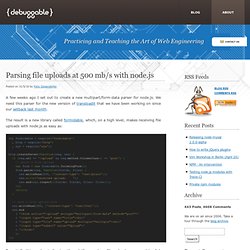 nodejitsu/node-http-proxy - GitHub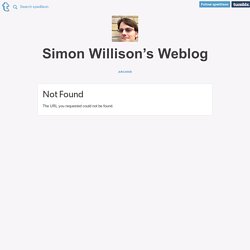 I gave a talk on Friday at Full Frontal , a new one day JavaScript conference in my home town of Brighton.