Internet Marketing
Outbrain - Related Link Widgets. Mobile Apps: Models, Money and Loyalty. Mobile Apps: Models, Money and Loyalty Posted by Peter Farago on Fri, Sep 25, 2009 This article comes from the Flurry Smartphone Industry Pulse, August 2009.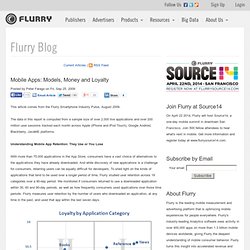 The data in this report is computed from a sample size of over 2,000 live applications and over 200 million user sessions tracked each month across Apple (iPhone and iPod Touch), Google Android, Blackberry, JavaME platforms.
Quick & Easy Online Form Builder for HTML Forms | Freedback. Ruder Finn Intent Index - RFI Studios, Ruder Finn, Рудер Финн. Affiliate Magazine — FeedFront. Associations. Neat Affiliate Model for MyJobChart. I was searching around last week for a solution to manage chores for my kids and provide them rewards, and I stumbled on a really useful, free service called MyJobChart.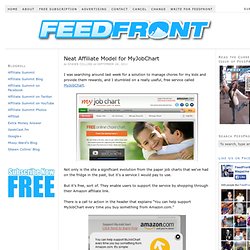 Not only is the site a significant evolution from the paper job charts that we've had on the fridge in the past, but it's a service I would pay to use. But it's free, sort of. How To. Startups « Boxed Ice Blog.
Generating Buzz. Outsourcing. Important Guidelines for ClickBank Vendors. Amazon.com Associates: The web's most popular and successful Affiliate Program. Simple Email Service (Amazon SES) Apple's Retail Secret: Full Service Stores. Excel Techniques For Sales. eBook Publishing. Competitive Intelligence. Case Studies. Optimization.
---