Drupal
Drupal SEO Modules. Downloads - omega8cc/nginx-for-drupal at master - GitHub.
Drupal 7
PressFlow. Documentation - Pressflow - Four Kitchens Wiki. Drush Make and PressFlow. Most of us have heard of Drush by this time.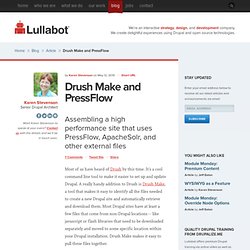 It's a cool command line tool to make it easier to set up and update Drupal. A really handy addition to Drush is Drush Make, a tool that makes it easy to identify all the files needed to create a new Drupal site and automatically retrieve and download them. Drupal, Varnish and Pressflow, Fast delivery to the customer with some speed for users too « me.andering – Willem van den Ende. I've gone 'back' to doing hands-on development with small a agile and small k kanban small p post-its .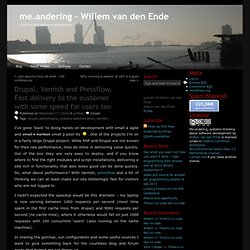 One of the projects I'm on is a fairly large Drupal project. Pantheon-systems/mercury - GitHub.
Modules
Core. Skip to main content Skip to search Drupal Search form Download & Extend Primary tabs Posted by Drupal on.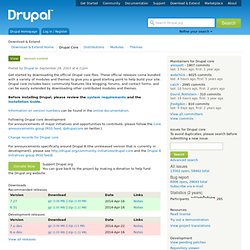 ---