Conversion
sRi4WXKBsJy-3un_ILCEIpA_587
Occam's Razor by Avinash Kaushik
UI-Patterns.com
Five Practical Tips for Dominating your Market with a Killer Motif
Not long ago, I gave you the lowdown on how to create marketing that makes you rich and famous. The short of the long: unique selling propositions don't work any more. You need what I call a motif instead. 'Motif marketing' is a big topic, and I didn't have time to give you any practical ideas last time. I know from experience that people really struggle with developing a motif, so today I'm going to do two things: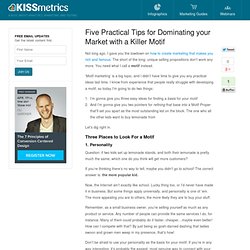 What 7 Key Strategies Must We Learn From Apple Marketing?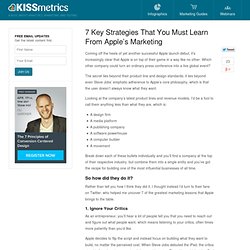 Coming off the heels of yet another successful Apple launch debut, it's increasingly clear that Apple is on top of their game in a way like no other. Which other company could turn an ordinary press conference into a live global event? The secret lies beyond their product line and design standards; it lies beyond even Steve Jobs' emphatic adherence to Apple's core philosophy, which is that the user doesn't always know what they want. Looking at the company's latest product lines and revenue models, I'd be a fool to call them anything less than what they are, which is:
Do you think an industry worth $170 billion dollars, and still growing during a recession, might have something to teach us about making money? I think so. Especially when that industry is built entirely on a particular kind of marketing—a kind of marketing which is directly applicable to the Internet.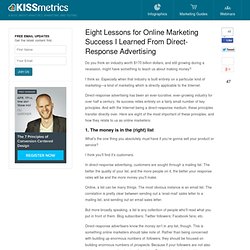 Eight Lessons for Online Marketing Success I Learned From Direct-Response Advertising
ABtests.com - Share A/B Testing Results. Improve your conversion today.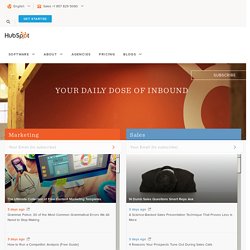 Contently, Riding Corporate Media Wave, Raises New Funding Corporate media has been a booming business in recent years. Now it also represents an attractive investment, at least in the opinion of venture capital firms that today are pumping a new round of funding into Contently, a New York company that connects freelance journalists with corporate media gigs.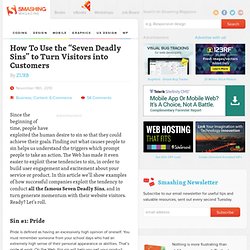 Advertisement
How To Use the "Seven Deadly Sins" to Turn Visitors into Customers - Smashing Magazine