MiniPainting
En sommeil cryogénique Pour les visiteurs qui passent encore ici, la nouveauté la plus récente est l'attaque de vils spammeurs qui nous a contraints à virer tous les commentaires (c'était ça ou Free fermait la boutique). Par ailleurs, vous aurez sans doute remarqué un certain relâchement ces derniers mois...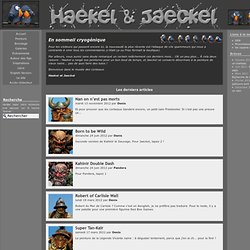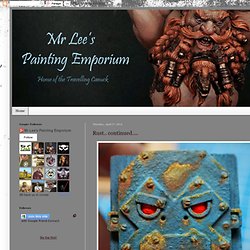 Ok.. so I am still recovering from what was an epic show of hobby related activities. Above you can see the line up that was already in the making at 845 am! I thought with leaving at 620 am we would be closer to the front of the queue, but guess others had the same idea! Shouts out to local gamer Les for the ride!
Mr Lee's Painting Emporium
Last night it was time to play my first game of Hordes. Look out! Here come some more first impressions!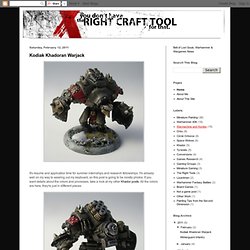 Hiho, Back from the Games Day 2013 in Italy, i'll try to write a few words about the event and what happened. But before that i want to thank my friend Max Richiero (Amon Chakai) for his great sense of hospitality and all the rest. So... thanks man! And sorry for the french rap in the car on the road to Modena :D .
Dre4mit Miniatures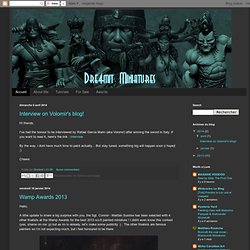 Nous sommes actuellement le 19 Jan 2014, 03:41 Consulter les messages sans réponse • Consulter les sujets actifs La Team Toulouse !
Team Toulouse Forum • Page d'index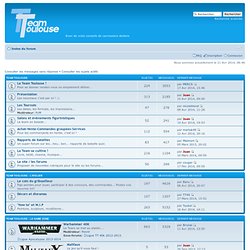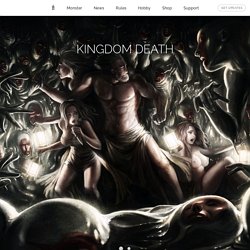 Casting in high quality resin by hand is a slow and expensive process but it ensures the absolute best possible quality, a near perfect duplicate of the original sculpted artwork. Creatures on the border of your imagination. Kingdom Death has inspired some amazing fans, scene & paints by Orki
It is a land like no other, a place where steam power and gunpowder meet sword and sorcery. The Iron Kingdoms possess a rich history—and a tumultuous future—full of unique monsters, deities, heroes, and villains. Immerse yourself in the detailed world of gritty conflict and sorcery with the Iron Kingdoms RPG. Unleash the power of mechanika, the fusion of magic and machine.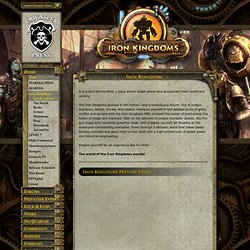 Iron Kingdoms | Privateer Press
Scibor's Monstrous
ARENA REX - Gladiator Miniatures and Skirmish Game
Hello hello... Pour commencer, joyeux Noël à toutes et à tous... Je sais, ça fait longtemps que je n'ai rien posté... travail oblige...
L'ATELIER DE SLAVE OF PAINT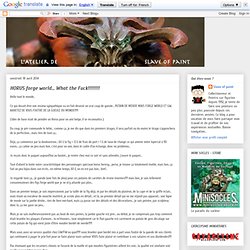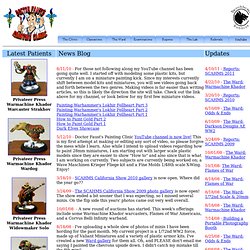 8/11/10 - For those not following along my YouTube channel has been going quite well. I started off with modeling some plastic kits, but currently I am on a miniature painting kick. Since my interests currently shift between model kits and miniatures, you will see videos going back and forth between the two genres.
Need help/advicd for snowball dryad Finally finished after a long long delay...as always with my minis....Here it is: [url]http://www.co... - Jike Ichi 17-4 02:33pm While we are waiting? [QUOTE=willyc;731313]We got to thinking it was so sad that only the heroes in this game got names an... - comedianmasta 17-4 02:12pm Layering The tutorials on CMON can be very helpful.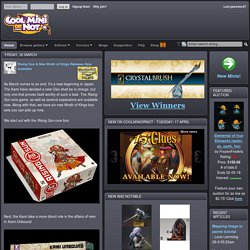 Tabletop World
October 14 2013: The third figure I've sculpted for Arena Rex, is 'Gaius Pallidus', a gladiator-style version of the 'Green Knight' from Arthurian legend. September 12 2013:
Guild of Harmony - fantasy and steampunk figures
Hello dear MV readers, during MV's last Tutorial vote you skipped the Step by Step of the Pirate bust again and decided to see the birth of "The Nightwatch". "The Nightwatch" diorama that took Roman a long time to be finished due several reasons.
Studio Giráldez
Visions in Fantasy - DSM7427 - Male Warrior with Battle Axe
George R.R. Martin Masterworks - DSM5059 - Tywin Lannister
Visions in Fantasy - DSM7428 - Geisha Assassin
Visions in Fantasy - Augustus Tribute - Emperor Cat - DSM7986