MiniPainting
WarSeer. This March, we release the first miniature for the Cirlean army!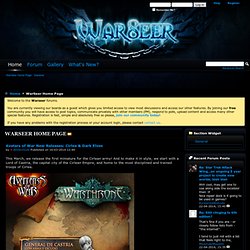 And to make it in style, we start with a Lord of Castria, the capital city of the Cirlean Empire, and home to the most disciplined and trained troops of Cirlea. If you'd like to learn more about the Cirlean Empire, you can find its background here (in Spanish) Haekel & Jaeckel. Mr Lee's Painting Emporium. You don't have the right craft tool for that. Dre4mit Miniatures. Team Toulouse Forum • Page d'index. Nous sommes actuellement le 21 Avr 2014, 08:46 Consulter les messages sans réponse • Consulter les sujets actifs La Team Toulouse !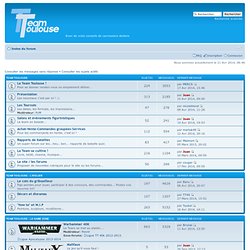 Kingdom Death. Iron Kingdoms. It is a land like no other, a place where steam power and gunpowder meet sword and sorcery.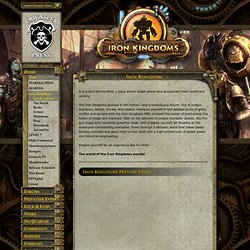 The Iron Kingdoms possess a rich history—and a tumultuous future—full of unique monsters, deities, heroes, and villains. Immerse yourself in the detailed world of gritty conflict and sorcery with the Iron Kingdoms RPG. Unleash the power of mechanika, the fusion of magic and machine. Home | Privateer Press. Home | Privateer Press. Scibor's Monstrous. ARENA REX - Gladiator Miniatures and Skirmish Game. The Raskal Central. L'ATELIER DE SLAVE OF PAINT. Doctor Faust's Painting Clinic. Awesome paint job.
CoolMiniOrNot. Tabletop World. Guild of Harmony - fantasy and steampunk figures. MASSIVE VOODOO. Studio Giráldez. Dark Sword Miniatures. Visions in Fantasy - DSM7427 - Male Warrior with Battle Axe. George R.R. Martin Masterworks - DSM5059 - Tywin Lannister. Visions in Fantasy - DSM7428 - Geisha Assassin. Visions in Fantasy - Augustus Tribute - Emperor Cat - DSM7986.
---