MiniPainting
Haekel & Jaeckel
Mr Lee's Painting Emporium
Dre4mit Miniatures
Nous sommes actuellement le 19 Jan 2014, 03:41 Consulter les messages sans réponse • Consulter les sujets actifs La Team Toulouse !
Team Toulouse Forum • Page d'index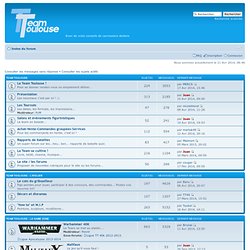 It is a land like no other, a place where steam power and gunpowder meet sword and sorcery. The Iron Kingdoms possess a rich history—and a tumultuous future—full of unique monsters, deities, heroes, and villains. Immerse yourself in the detailed world of gritty conflict and sorcery with the Iron Kingdoms RPG. Unleash the power of mechanika, the fusion of magic and machine.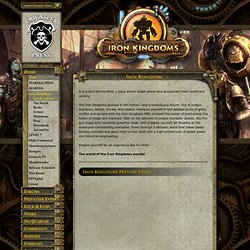 Iron Kingdoms | Privateer Press
Scibor's Monstrous
ARENA REX - Gladiator Miniatures and Skirmish Game
The Raskal Central
L'ATELIER DE SLAVE OF PAINT
Tabletop World
Guild of Harmony - fantasy and steampunk figures
Studio Giráldez
Visions in Fantasy - DSM7427 - Male Warrior with Battle Axe
George R.R. Martin Masterworks - DSM5059 - Tywin Lannister
Visions in Fantasy - DSM7428 - Geisha Assassin
Visions in Fantasy - Augustus Tribute - Emperor Cat - DSM7986