Mobile Devices
Anything But iPod MP3 Player Reviews
PoderPDA
Y es aquí donde RIM introduce en Mexico Blackberry Curve 9360 .
RIM presenta en Mexico el blackberry 9360
The BlackBerry Curve is back and is now slimmer and sexier — the thinnest Curve there is. I've been using the Curve 9360 for a couple of week now since we went to Jakarta for the BlackBerry launch event last week.
BlackBerry Curve 9360 Review | YugaTech | Philippines, Technology News & Reviews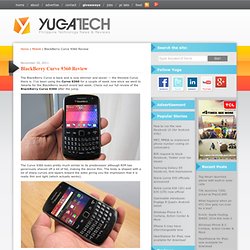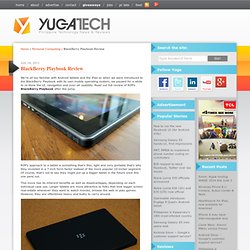 BlackBerry Playbook Review | YugaTech | Philippines, Technology News & Reviews
We're all too familiar with Android tablets and the iPad so when we were introduced to the BlackBerry Playbook with its own mobile operating system, we paused for a while to re-think the UI, navigation and over-all usability.
BlackBerry Curve 9360 : Caracteristicas y especificaciones | smartGSM
Hoy el día va de reviews de teléfonos, primero analizamos el HTC Desire HD un smartphone para los más exigentes y para los que tengan bastante ahorrado =).
Review del LG Optimus One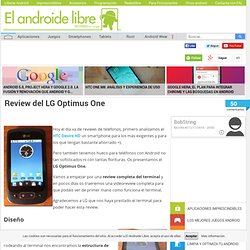 The BlackBerry 9850/60 has now been officially announced and we now have a a full specs list of the device.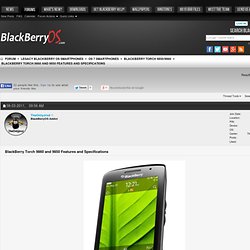 BlackBerry Torch 9860 and 9850 Features and Specifications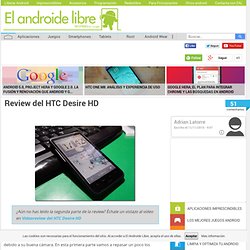 Review del HTC Desire HD
¿Aún no has leido la segunda parte de la review? Échale un vistazo al vídeo en Videoreview del HTC Desire HD Hoy os presentamos uno de los teléfonos más deseados del momento.
BlackBerry Torch 9850 / 9860 - Mobile Gazette - Mobile Phone News
Available now 3th August 2011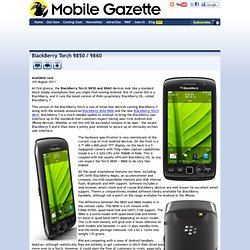 Review del LG Optimus 2x P-990
El LG Optimus 2X se presentó el pasado mes de febrero durante el MWC11 y causó una grata impresión entre la gente.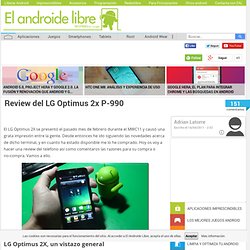 En las manos - LG Optimus 7 (E900)
REVIEW: LG Optimus 7 (E900)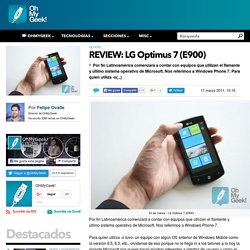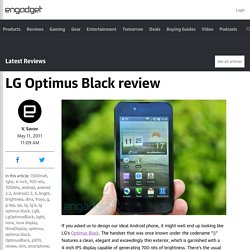 If you asked us to design our ideal Android phone, it might well end up looking like LG's Optimus Black.
LG Optimus Black review