eLearning
Visions of Mobile Learning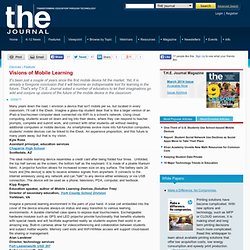 Devices | Feature
Digital Tools We can talk all we want about what students should learn in the classroom. But the reality is that most teachers have to balance "academics" with a multitude of other lessons: how to be good students, how to be good citizens, and simply how to behave. Behavior management is actually a significant part of what teachers have to do every day, and while there's a wealth of information to help them with tips and tricks, there isn't a lot of technology in place to help them with the implementation of best practices. The startup isn't just interested in "gamifying" good behavior. It wants to foster instrinsic, just not extrinsic, motivations in education.
Can Mobile Phones Help Teachers Manage Classroom Behavior?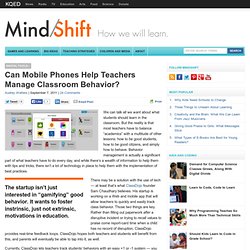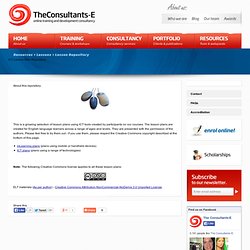 About us Courses & workshops Consultancy services
ICT Lesson Repository
Balancing Fun and Learning in Educational Games - Digital Education
One of the most frequent challenges at the forefront of most stories I write about educational games is how to balance fun and engagement with instructional content and learning, or in other words, how to avoid the criticism that many edugames are "chocolate-covered broccoli"—something students quickly sniff out and reject. Here at the Serious Play Conference, Talib Hussain, a senior scientist from Raytheon BBN Technologies, discussed just how to do this.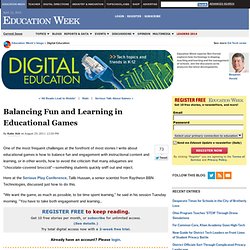 » Cell Phones Propel Tech Students to Better Grades | The Best Of Mlearning
Top 50 Mobile Learning Resources | Upside Learning Blog | The Best Of Mlearning
Do you know how many of your supporters use popular social networks like Google+, Facebook, Twitter and YouTube?
Social Media Best Practices: 12 Tips for Making the Best of Facebook, Twitter, Google + or Any Other Social Site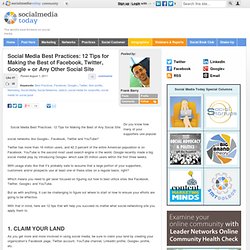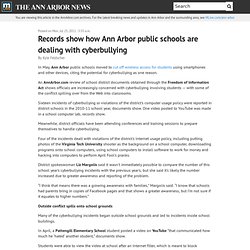 In May, Ann Arbor public schools moved to cut off wireless access for students using smartphones and other devices, citing the potential for cyberbullying as one reason.
Records show how Ann Arbor public schools are dealing with cyberbullying
6 ways to use mobile learning in your class today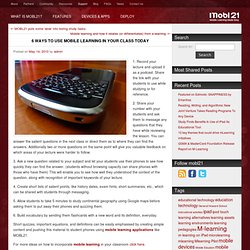 1.
Índice | Libro de Buenas Prácticas de e-learning
principioselearning - Técnicas Didácticas e-Learning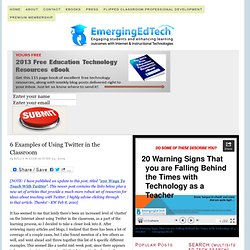 [NOTE: I have published an update to this post, titled "100 Ways To Teach With Twitter".
Las cegueras del conocimiento : el error y la ilusión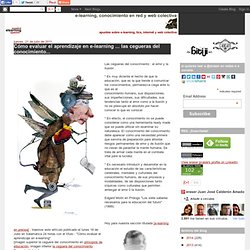 Cómo evaluar el aprendizaje en e-learning ... las cegueras del conocimiento...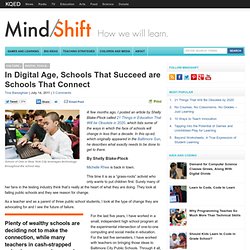 Culture Digital Tools School of One in New York City leverages technology throughout the school day. A few months ago, I posted an article by Shelly Blake-Plock called 21 Things in Education That Will be Obsolete in 2020, which lists some of the ways in which the face of schools will change in less than a decade. In this op-ed, which originally appeared in the Baltimore Sun, he describes what exactly needs to be done to get to there.
In Digital Age, Schools That Succeed are Schools That Connect