MASTER UOC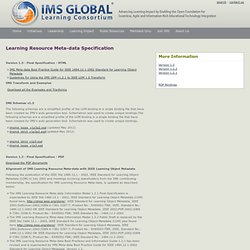 Version 1.3 - Final Specification - HTML IMS Transform and Examples
Metadata Specification
SCORM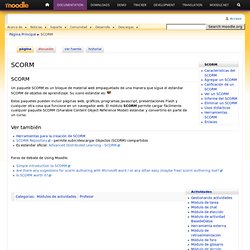 Un paquete SCORM es un bloque de material web empaquetado de una manera que sigue el estándar SCORM de objetos de aprendizaje. Su icono estándar es:
Bienvenido al Portal de Corporación Universitaria para el Desarrollo de Internet
Simposio Virtual SOMECE 2004.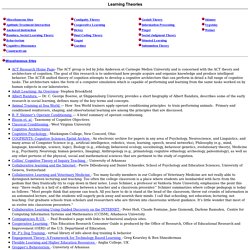 Learning Theories Miscellaneous SitesACT Research Home Page- The ACT group is led by John Anderson at Carnegie Mellon University and is concerned with the ACT theory and architecture of cognition.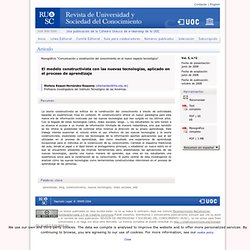 Stefany Raquel Hernández Requena - El modelo constructivista con las nuevas tecnologías, aplicado en el proceso de aprendizaje
La teoría constructivista se enfoca en la construcción del conocimiento a través de actividades basadas en experiencias ricas en contexto. El constructivismo ofrece un nuevo paradigma para esta nueva era de información motivado por las nuevas tecnologías que han surgido en los últimos años.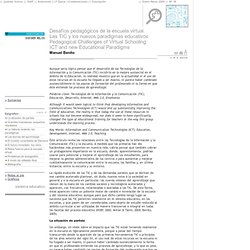 :: revista TELOS :: Dossier :: Desafíos pedagógicos de la escuela virtual.<br> Las TIC y los nuevos paradigmas educativos<br>Pedagogical Challenges of Virtual Schooling.<br> ICT and new Educational Paradigms
Aunque sería lógico pensar que el desarrollo de las Tecnologías de la Información y la Comunicación (TIC) incidiría en la mejora sustancial en el ámbito de la Educación, la realidad muestra que en la actualidad ni el uso de estos recursos en la escuela ha llegado a ser masivo, ni parece haber cambiado sustancialmente ni las pautas de formación del profesorado ni la forma en que éste entiende los procesos de aprendizaje.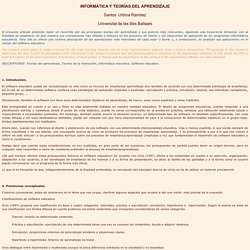 Santos Urbina Ramírez
REVISTA PIXEL-BIT.NÚMERO 12. ENERO 1999