RO 2012
The Egg. The Egg By: Andy Weir You were on your way home when you died.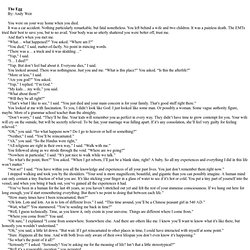 It was a car accident. Nothing particularly remarkable, but fatal nonetheless. The Great Lake Swimmers - Changing Colours. God of Love: The Amorous Misadventures of a Lounge-Singing Darts Champion « Et Cetera: Publick and Privat Curiosities. God of Love: The Amorous Misadventures of a Lounge-Singing Darts Champion God of Love is a comical, quirky short film by the funny young writer-director Luke Matheny, which just won the 2011 Academy Award for Live-Action Short Film.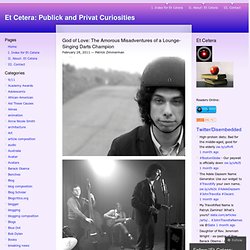 Matheny is a New York University film student who also plays the lead in his film, which features several pop-jazz standards and a "Woody Allen-type" humor. Ultra-High Fidelity Music Box | Flight of the Conchords.
PRONOIA
:: strix.org.uk :: tools :: stencil generator :: Short stories at east of the web. Learn How to Play Guitar at Guitar Noise. Lessons. Measuring the Return on Engagement of Community Commitment. I've been talking and thinking a lot about measuring social media engagement with colleagues, nonprofits, and social media activists.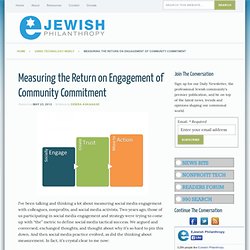 Two years ago, those of us participating in social media engagement and strategy were trying to come up with "the" metric to define social media tactical success. We argued and conversed, exchanged thoughts, and thought about why it's so hard to pin this down. Revolver – Videos for Men: Arts, Music, Sports, Women, Humor, Wheels, Film, Tech, News. Bokumsukahverengi.tumblr.com. Jet Off To Australia's Pretty Beach House & Facts and Chicks. Pics that don't make you laugh but are still cool.
---