Personal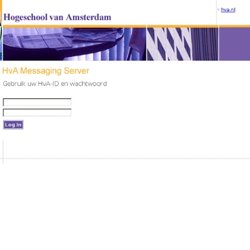 hva.nl <tr > <td>&nbsp;</td> <td>&nbsp;</td> <td bgcolor="FFFFFF"> <font face="PrimaSans BT,Verdana,sans-serif" color="#336FFF" size="-1"> <b>&nbsp;&nbsp;&nbsp;&nbsp;&nbsp;&nbsp;&nbsp;&nbsp;&nbsp;&nbsp;&nbsp;&nbsp;&nbsp;&nbsp;&nbsp;&nbsp;&nbsp;&nbsp;&nbsp;Javascript Not Enabled!&nbsp;&nbsp;</b> </font></td><td>&nbsp;</td></tr> <td>&nbsp;</td> <td>&nbsp;</td> <td bgcolor="FFFFFF"> <font face="PrimaSans BT,Verdana,sans-serif" color="#336FFF" size="-1"> <b>&nbsp;Change browser preference and reload to login&nbsp;</b> </font></td><td>&nbsp;</td></tr> Gebruik uw HvA-ID en wachtwoord
Hogeschool van Amsterdam
Symbaloo | Je persoonlijke Startpagina
AZ Fanpage - De opvangplek voor AZ verslaafden
WeTransfer - de makkelijke manier om grote bestanden te versturen
Latest football (soccer) goals, videos, clips, & highlights – 101 Great Goals
Aanmelden
Sport-Netwerk.nl || Welkom op de website van Sport-Netwerk.nl
De sport branche is voortdurend in beweging, zo is uw carrière. Sport-Netwerk.nl helpt u graag bij de volgende stap in uw carrière in de sportarbeidsmarkt. Sport-Netwerk.nl streeft ernaar een totaal overzicht aan te bieden voor diegene die op zoek is naar een stage, baan of opleiding in de sport. Dit doen wij door het plaatsen van zoveel mogelijk sportvacatures, sport stages en het aanbieden van sportopleidingen, congressen en seminars.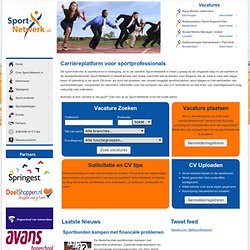 Nalden.net
22tracks
Microsoft Forefront TMG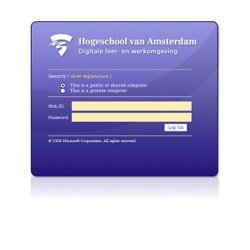 Cookies are currently disabled by your browser settings. To access this Web site, cookies must be enabled. Follow these directions to enable cookies (Microsoft Internet Explorer 6 or later): In Internet Explorer, on the Tools menu, click Internet Options. Click the Privacy tab, then click Sites.