free will
Get flash to fully experience Pearltrees
In the realm of Brainwave Entrainment, the Guardian Response is enemy #1. To give you an idea of what the Guardian Response is, there was a recent article in the Independent about Mind Machines, specifically the MindSpa. The author is pretty skeptical at first, and doesn't really know what to expect.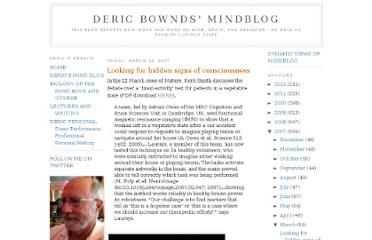 Daniel Gilbert writes a nice OpEd piece in today's NY Times, titled "Compassionalte Commercialism" (He is the psychology professor at Harvard whose book "Stumbling on Happiness" I abstracted in a series of posts 6/29/2006.) In an advertising campaign that began last week, Nissan left 20,000 sets of keys in bars, stadiums, concert halls and other public venues. Each key ring has a tag that says: "If found, please do not return.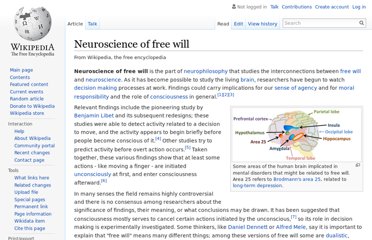 Neuroscience of free will refers to recent neuroscientific investigation of questions concerning free will . It is a topic of philosophy and science . One question is whether, and in what sense, rational agents exercise control over their actions or decisions.