Materiales y procesos
Below the Boat Puts the 'Laser Cut' in 'Lacustrine'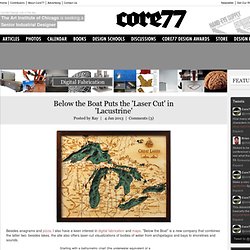 Posted by Ray | 4 Jan 2013 | Comments (3) Besides anagrams and pizza , I also have a keen interest in digital fabrication and maps . "Below the Boat" is a new company that combines the latter two: besides lakes, the site also offers laser-cut visualizations of bodies of water from archipelagos and bays to shorelines and sounds.
SOLIDO [soluciones ligadas al diseño] · Calle del Agua 92 · Viña del Mar · Chile
TLC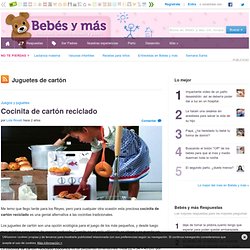 En otras ocasiones hemos hablado de juguetes de cartón, y es que me encantan por su sencillez, por su diseño y porque son ecológicos y personalizables. En esta ocasión he descubierto una original tienda india de cartón que hará las delicias de los más pequeños, convirtiéndolos en apaches o sioux en su tiempo de juego. Se trata del Teepee del Indio Ilazki, realizado en cartón corrugado (con el interior ondulado, lo que le confiere gran resistencia), 100% ecológico reciclado .
Juguetes de cartón - Análisis y novedades
Welcome to YouTube! Suggested Location Filter (we have set your preference to this): France The location filter shows you popular videos from the selected country or region on lists like Most Viewed and in search results.To change your location filter, please use the links in the footer at the bottom of the page.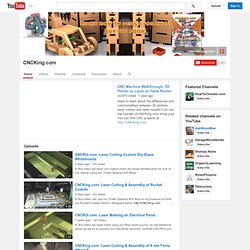 Canal de i3ds
Ltda. ..:: Fabricación y Mecanizado de piezas en aluminio Fundido ::..
laser cut templates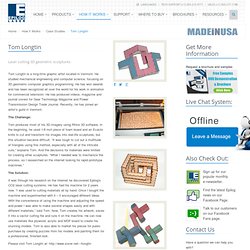 Ton Longtin: Epilog Laser Case Study
Tom Longtin is a long-time graphic artist located in Vermont.
LASER LASER Materiales