Materiales y procesos
Below the Boat Puts the 'Laser Cut' in 'Lacustrine'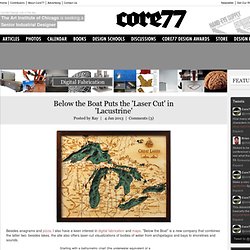 Posted by Ray | 4 Jan 2013 | Comments (3) Besides anagrams and pizza, I also have a keen interest in digital fabrication and maps. "Below the Boat" is a new company that combines the latter two: besides lakes, the site also offers laser-cut visualizations of bodies of water from archipelagos and bays to shorelines and sounds.
SOLIDO [soluciones ligadas al diseño] · Calle del Agua 92 · Viña del Mar · Chile
TLC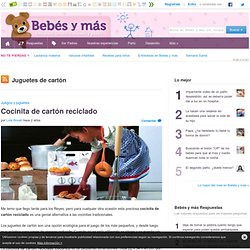 Me temo que llego tarde para los Reyes, pero para cualquier otra ocasión esta preciosa cocinita de cartón reciclado es una genial alternativa a las cocinitas tradicionales. Los juguetes de cartón son una opción ecológica para el juego de los más pequeños, y desde luego muy práctica para casas de espacio reducido. Cuando no se está utilizando se pliega y se guarda sin ocupar casi espacio.
Juguetes de cartón - Análisis y novedades
Welcome to YouTube! Suggested Location Filter (we have set your preference to this): France The location filter shows you popular videos from the selected country or region on lists like Most Viewed and in search results.To change your location filter, please use the links in the footer at the bottom of the page.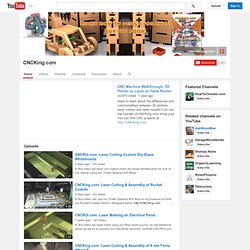 Canal de i3ds
Ltda. ..:: Fabricación y Mecanizado de piezas en aluminio Fundido ::..
laser cut templates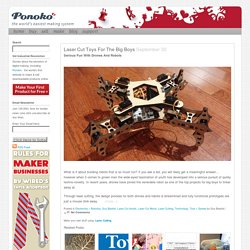 A 3D printed, Raspberry Pi-powered, remote control snow blower April 2 The Snow Droid X, in progress. Technically speaking, winter is over, but someone forgot to tell the weather around here. If we're going to keep having winter, we might as well enjoy it in true maker fashion with a Rasberry Pi-powered snow blower from Kris Kortright . Unlike projects intended for use in the mild climate of a living room, the "Snow Droid" is designed to endure the slightly less hospitable environment of winter and all that entails.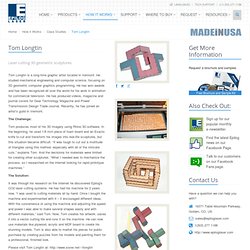 Ton Longtin: Epilog Laser Case Study
Laser cutting 3D geometric sculptures. Tom Longtin is a long-time graphic artist located in Vermont. He studied mechanical engineering and computer science, focusing on 3D geometric computer graphics programming. He has won awards and has been recognized all over the world for his work in animation for commercial television. He has produced videos, magazine and journal covers for Gear Technology Magazine and Power Transmission Design Trade Journal.
LASER LASER Materiales