Apocalypse Preparation
How to Survive a Zombie Attack -- New York Magazine - StumbleUpon. Are you prepared? The Top 100 Items to Disappear First. By Mr.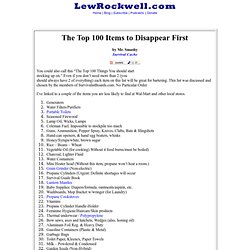 Smashy Survival Cache You could also call this "The Top 100 Things You should start stocking up on." Even if you don't need more than 2 (you should always have 2 of everything) each item on this list will be great for bartering. This list was discussed and chosen by the members of SurvivalistBoards.com. No Particular Order. Alabama Prepper's Network: Top 10 Survival Downloads You Should Have. Author: Contributing Author The following article has been generously contributed for your reading pleasure by Rourke at Modern Survival Online.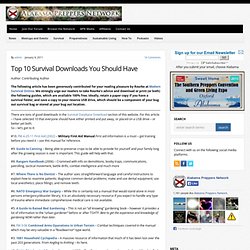 We strongly urge our readers to take Rourke's advice and download or print (or both) the following guides, which are available 100% free. Ideally, retain a paper copy if you have a survival folder, and save a copy to your reserve USB drive, which should be a component of your bug out survival bag or stored at your bug out location. Articles and Tutorials- jonsbushcraft.com. Full tutorial, Includes useful list of suitable wood types plus some of my tricks to make life easier. ____________________________________________________________________ e-Books by Jon Ridgeon only £3.50 each (Aprox $5.57 US Dollars) Full step by step guides with clear photos and illustrations showing everything you need to know. .PDF format e-books by email.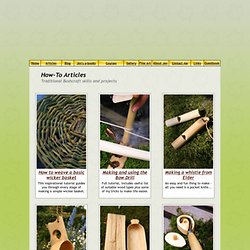 ---