Products-Solutions
SCVNGR. Alien Technology. The incredible new game console | Swinxs, the toy that's active and fun. SNIBBE INTERACTIVE: Interactive Displays for Museums, Marketing, Retail, and Entertainment. Brick your Phone. ©SmallWorks 2010-2013.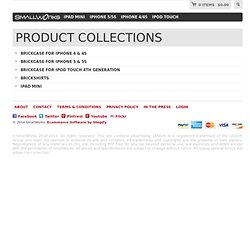 All rights reserved. This site contains advertising. LEGO® is a registered trademark of the LEGO® Group and does not sponsor or endorse its site and contents. Products: HOLOCUBE HC70. ORDER HERE HOLOCUBE is a fully integrated 3D projection platform that makes your product look like never before.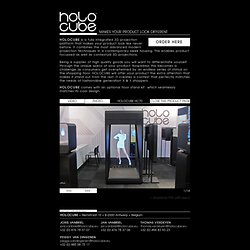 It combines the most advanced modern projection techniques in a contemporary sleek housing. This enables product focussed as well as contextual 3D projections. Being a supplier of high quality goods you will want to differentiate yourself through the unique specs of your product.
---