Articles
Regular expressions are a language of their own. When you learn a new programming language, they're this little sub-language that makes no sense at first glance.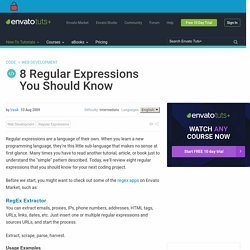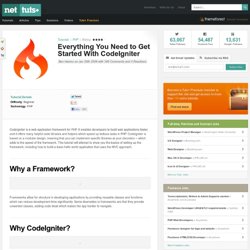 Everything You Need to Get Started With CodeIgniter
CodeIgniter is a web application framework for PHP.
Ajax is commonly overlooked as a language that many newbies to web design don't really understand. Well the truth is, Ajax can do wonderful things and give your website that extra special something. I have rounded up a collection of the top 20 Ajax tutorials I think will help anyone get their feet wet with Ajax.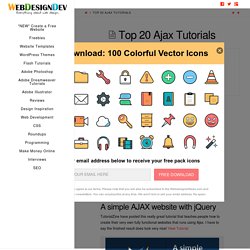 Top 20 Ajax Tutorials | Web Design Dev
Weekend Inspiration: Time-Lapse Web Design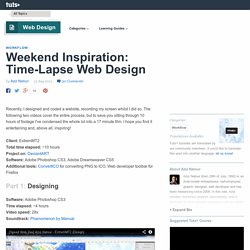 Recently, I designed and coded a website, recording my screen whilst I did so. The following two videos cover the entire process, but to save you sitting through 10 hours of footage I've condensed the whole lot into a 17 minute film.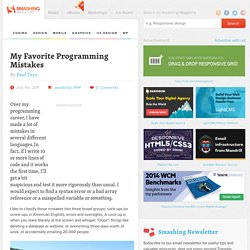 My Favorite Programming Mistakes - Smashing Magazine
Advertisement
We've spent our waking hours, and then some, for the past few years helping designers build great sites. Along the way, we've learned a lot from everyone we've worked with. We recently published our free eBook, 5 Tips for Better Sites, so we could explain in some depth the top things designers might want to focus on to improve their results. We also find, as you might imagine, a wide range of beliefs and practices that don't serve either the designers or their customers, but linger because we're all living in such a complex, fast-changing world.
Ten Myths That Hold Web Designers Back
Understanding Copyright And Licenses - Smashing Magazine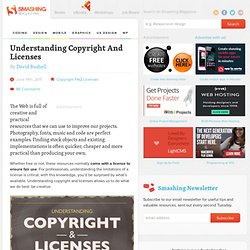 Advertisement
Canal de ThinkVitaminTutorial‬‏