Art with no labelname
Performance. Adrien Guérin Industrial & Interaction Designer | Ensci-les Ateliers. Hartz IV Möbel. Anouk-engl. If we don't, remember me. Thomas Thwaites: How I built a toaster -- from scratch. Cheap Projector from an Old Laptop Video. Male Speaker: Now that the technological age has been around for a while we begin accumulating a lot of old electronics that are setting around collecting dust.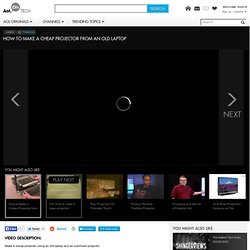 One way to repurpose them is to up cycle them into something useful. As an example in this video I'm going to show you how to make a cheap projector using an old laptop an old overhead projector and some screw drivers. I'll be using an old laptop that someone gave me and an overhead projector that are brought of Craigslist for $30. Taking the laptop what our goal is, is to remove the screen from it. So as a first step it would be helpful if you could find a tear down of your laptop to help you figure out how to remove it, so you can either visit your manufactures website to see if they have it or you could Google the name of your computer and then add teardown to the end of the search query. Animals - Paper Craft. Eatingbark | tonight i'm swimming to my favorite island, and i don't want to see you swimming behind.
December 15, 2009 buckminster fuller's plan for harlem [link here] Posted by eatingbark at 1:53 PM | Add a comment.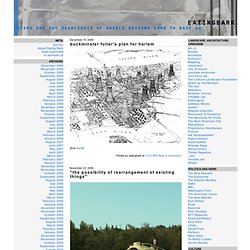 Dunny Art. Powers of Ten. Kanal von yorambauman. Imaginary Foundation. Blog | Stand-Up Economist. Help with my new routine: "When life gives you lemons…" December 4, 2013 I'd love your help with a new routine I'm working on called "When life gives you lemons…" The idea is to use this popular phrase to explain different branches of economics, in the same way that a different popular phrase was used in my not-safe-for-work "S*** Happens" video.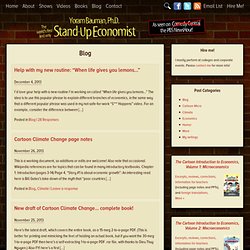 Street Training in Berlin | Street Training.
---