Quotes
30 Indispensable Writing Tips From Famous Authors. Wednesday's Quotes. "There are only two ways to live your life.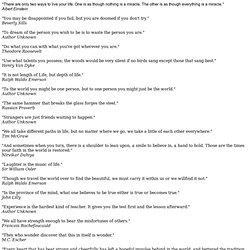 One is as though nothing is a miracle. The other is as though everything is a miracle. "Albert Einstein "You may be disappointed if you fail, but you are doomed if you don't try. " (365) Days of Tumblr, Part Two. (365) Days of Tumblr, Part One. Eleven months ago Canadian designer Aaron Christopher Judd started a project called "365 Days of Tumblr" where he posts a new image/quote everyday for a whole year.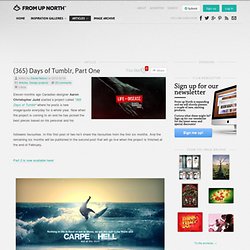 Now when the project is coming to an end he has picked the best pieces based on his personal and his followers favourites. In this first post of two he'll share the favourites from the first six months. And the remaining six months will be published in the second post that will go live when the project is finished at the end of February. Fred O'Bryant's Quote Collection - Volume 1. A smooth sea never made a skillful sailor.
---