Virtualmeeting
Posted by B.J.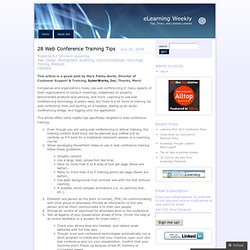 28 Web Conference Training Tips
eLearning Technology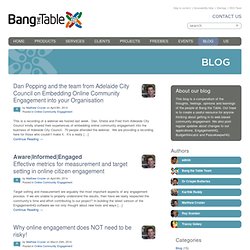 In 2013 the Australian government introduced legislation to create a national disability scheme.
Online Community Engagement: Advantages and Disadvantages of Online Communication (Revisited)
article on online facilitation
OK, what do you think should a) come out of this article, b) is missing and needs adding in, and c)needs to be better reframed for the current context.