Vetpedagogy
Metaled. Why do we create boring elearning? Which stars must align before we can design truly narcotic elearning?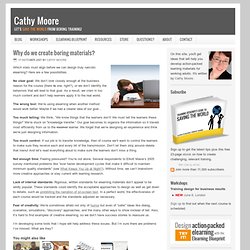 Here are a few possibilities. No clear goal: We don't look closely enough at the business reason for the course (there is one, right?) , or we don't identify the behaviors that will lead to that goal. As a result, we cram in too much content and don't help learners apply it to the real world. BMW augmented reality. Mike Caulfield » Blog Archive » ISA, HASA, and the Inverted LMS. I've been out of linguistics for so long that I don't know if this is still the case, but it used to be there was a distinction in some branches of cognitive linguistics between what programmers might recognize as ISA and HASA relations.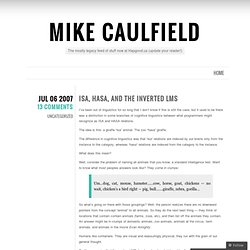 The idea is this: a giraffe "isa" animal. The zoo "hasa" giraffe. The difference in cognitive linguistics was that "isa" relations are indexed by our brains only from the instance to the category, whereas "hasa" relations are indexed from the category to the instance. What does this mean?
---