Nswinnovations08
Does your innovation program have legs?
I was talking with an innovation practitioner in a firm recently and he admitted that if he were "hit by a bus" or left the organization, that action would probably effectively end the innovation effort in his firm. His organization's innovation efforts don't have deep roots, or perhaps the program does have legs, unfortunately they are attached to the main idea champion. Right now, in a lot of organizations, I suspect that this is a common occurrence.
101Resources
MeganPoore.com » Welcome to MeganPoore.com!
Innovate and integrate: Embedding innovative practices research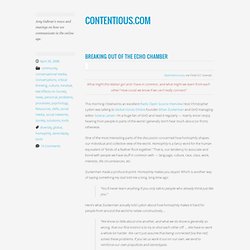 Breaking out of the echo chamber
This morning I listened to an excellent Radio Open Source interview. Host Christopher Lydon was talking to Global Voices Online founder Ethan Zuckerman and GVO managing editor Solana Larsen. I'm a huge fan of GVO and read it regularly — mainly since I enjoy hearing from people in parts of the world I generally don't hear much about (or from) otherwise.
Beth Kanter wrote yesterday about the recent growth in blogs maintained by nonprofit techies, linking it to my earlier posts on creating a climate of learning. She points out that: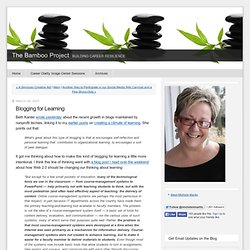 Blogging for Learning
Meet Charlene
Tearing Down and Building Up
You know that when one great thinker talks about a subject that you are interested in, you should pay attention. When two great thinkers from two very different schools of thought coincide, then you ought to drop everything and see what they've got to say.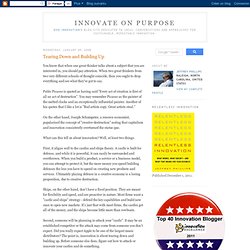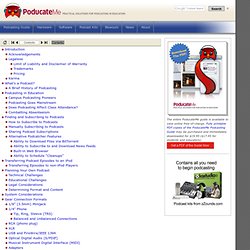 Guide | PoducateMe
The entire PoducateMe guide is available to view online free-of-charge.