Learning & teaching
IT Departments in education
Connectivism: a theory for learning in a world of growing complexity | Strong | Impact: Journal of Applied Research in Workplace E-learning
Blogs as Web-Based Portfolios
Skills for Access : The Comprehensive Guide to Creating Accessible Multimedia for e-learning
Resources for those educators wishing to learn more about blogging for themselves and/or their students. Compiled by JBlack , Jan. 2008, while preparing a presentation and a hands-on workshop on educational blogging What is Blogging?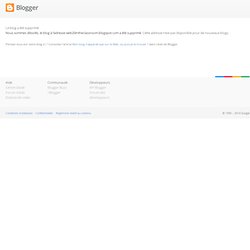 Using Blogs to Promote Authentic Learning in the Classroom
i d e a n t: In Defense of the Digital Divide as Paralogy (v 1.0)
i d e a n t: Non-Digital Divides
Zones of silence
Who Integrates the Networks of Knowledge in Wikipedia?
National Software Infrastructure - education.au
Glossary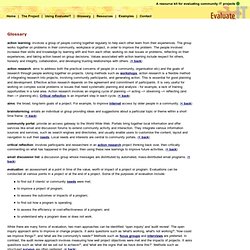 Glossary
An Illichian Rant