Future
Opinion: Moving beyond Web 2.0
A confirmation email has been sent to your email address - SUPPLIED GOES EMAIL HERE . Please click on the link in the email to verify your email address.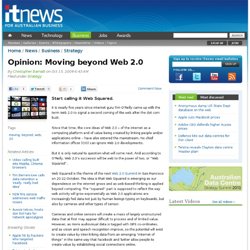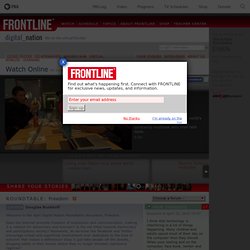 FRONTLINE: digital nation: watch the full program
I wanted to wait a bit because it seemed like it'd be more interesting to listen to all of you. There used to be a name for what I was doing, "lurking" -- it dates back to a very different time in the net's history, when usenet and mailing lists were the main forms of communication.
What should libraries do to become relevant in the digital age?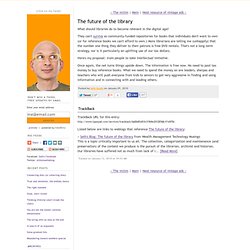 Seth's Blog: The future of the library
Timeline of trends and events