Books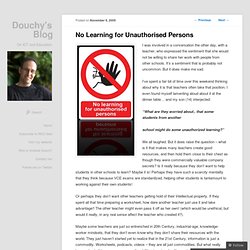 I was involved in a conversation the other day, with a teacher, who expressed the sentiment that she would not be willing to share her work with people from other schools. It's a sentiment that is probably not uncommon. But it does make me sad. I've spent a fair bit of time over this weekend thinking about why it is that teachers often take that position. I even found myself lamenting aloud about it at the dinner table… and my son (14) interjected:
No Learning for Unauthorised Persons « Douchy's Weblog
Booko: Compare book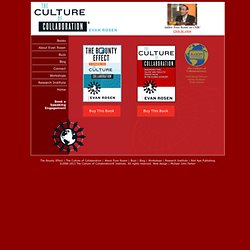 The Culture of Collaboration :: Evan Rosen
"Apple began as a true collaboration to reject old ways and embrace new approaches to engineering and design. In The Bounty Effect, Evan Rosen shows how to replace your organization's obsolete, command-and-control structure with an infinitely more valuable collaborative structure so that everybody can innovate." Steve Wozniak Co-Founder, AppleAuthor, iWoz: Computer Geek to Cult Icon: How I Invented the Personal Computer, Co-Founded Apple, and Had Fun Doing It "Prepare to be stunned by dramatic results never before seen in fields ranging from aerospace to medical research.
LibraryThing | Catalog your books online
Coffs Harbour City Library - Book Lovers' Web-sites
Change Handbook, The