Books
No Learning for Unauthorised Persons « Douchy's Weblog. I was involved in a conversation the other day, with a teacher, who expressed the sentiment that she would not be willing to share her work with people from other schools.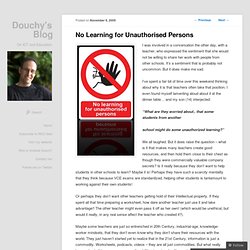 It's a sentiment that is probably not uncommon. But it does make me sad. I've spent a fair bit of time over this weekend thinking about why it is that teachers often take that position. I even found myself lamenting aloud about it at the dinner table… and my son (14) interjected: Booko: Compare book. The Culture of Collaboration :: Evan Rosen.
LibraryThing | Catalog your books online. Coffs Harbour City Library - Book Lovers' Web-sites. Change Handbook, The.
---