Compassionate Consumerism
Welcome to eBay Green Shopping , our online destination for shoppers and sellers who have pledged to buy, sell and think green.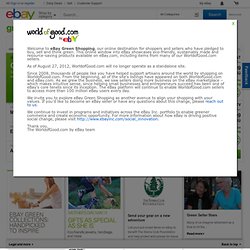 Stop Traffick Fashion | Empower Women. Inspire Hope.
Double Zip Sorn Bon Wallet (New Arrival)
Home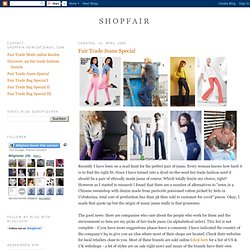 Fair Trade Jeans Special
Recently I have been on a mad hunt for the perfect pair of jeans.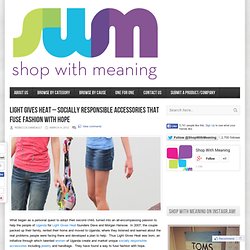 Light Gives Heat – Socially Responsible Accessories that Fuse Fashion with Hope | Shop With Meaning
What began as a personal quest to adopt their second child, turned into an all-encompassing passion to help the people of Uganda for Light Gives Heat founders Dave and Morgan Hansow. In 2007, the couple packed up their family, rented their home and moved to Uganda, where they listened and learned about the real problems people were facing there and developed a plan to help. Thus Light Gives Heat was born, an initiative through which talented women of Uganda create and market unique socially responsible accessories including jewelry and handbags.
Raven + Lily - Empowering Women Through Design
Cultivate is part of the movement for "connected capitalism" -- we believe that a company should exist not just to make a profit, but also to make a positive difference in the world. As part of that mission, Cultivate gives (at least) 10% of sales to non-profits supporting education and basic human needs. We will be giving away $100,000/quarter right here on the site via a submission and voting process.
How it Works - The Give - Cultivate Wines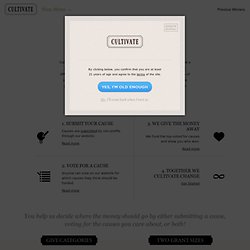 Hello Somebody
Light Gives Heat - Fusing Fashion Through Hope | LGH
Join(RED)
Project 7 – Products for Good | Where to Buy
Trade as One - Fair Trade Gifts, Coffee, Chocolate, and Fair Trade Products