Games
Journeys span all of Earth's landscapes and resonate within the human heart, regardless of sex, age, and origin. The latest project from the developers at thatgamecompany tells the tale of a traveler and that traveler's journey. Through remarkable beauty and terrible danger, this short downloadable experience marks one of gaming's most beautiful, most touching achievements.
Journey Review - PlayStation 3 Review at IGN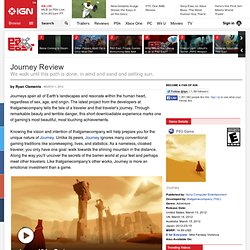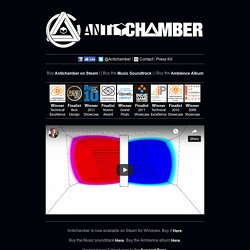 "A game with half of the attention to detail and imagination Antichamber has would be a smash hit - this bare-bones first-person puzzler is one of the most thought-provoking, engaging, and challenging video games ever developed." James Pikover, GamesBeat "Antichamber's puzzles exist in an environment where the laws of nature don't apply, allowing players to think in ways that reality doesn't require."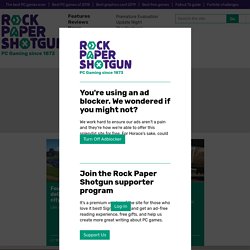 By Adam Smith on April 4th, 2014 at 9:00 pm. Currently in alpha, Gang Beasts is free to download and you should grab it right now. It's a surprisingly nuanced multiplayer beat 'em up that combines playgrounds packed with perilous physics and a control scheme that makes combat a sequence of shoving, grappling and tripping over your own fists. Rounds often come to a halt as the last Beasts standing collapse into a meat grinder together, unsure who is pushing toward and who is pulling away. It's already a wonderful game, both hilarious and intelligently designed, but rather than simply praising its silliness, I've been thinking about how the whole thing works and why it's satisfying, while also looking at the possibilities that the future of jelly-combat holds. Read the rest of this entry »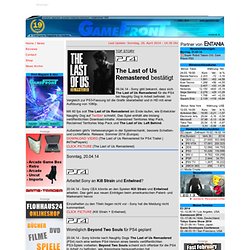 gamefront.de
PlayStation Now: Ladezeiten der Spiele verbessert 11.04.14 - Sony CEA konnte die Ladezeiten von Spielen des PlayStation Now Dienstes mit der Beta Vers. 2.0 verbessern, wie aus User-Berichten hervorgeht. Dauerte das Laden zuvor über 40 Sekunden und bei einer Hälfte der Spiele sogar über 50 Sekunden, sind die Spiele - mit wenigen Ausnahmen - jetzt in unter 40 Sekunden geladen: - Alien Rage: 39,27 Sek. - Critter Crunch: 38,37 Sek. - Dead Nation: 40,05 Sek. - Dead or Alive 5: 36,55 Sek. (bisher: 51,10) - Disgaea 4: 33,30 Sek. (bisher: 47,12) - Earth Defense Force: Insect Armageddon: 32,28 Sek. - Guacamlee!