Geek Tech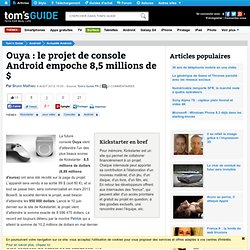 Kickstarter en bref Pour mémoire, Kickstarter est un site qui permet de collaborer financièrement à un projet.
Ouya : le projet de console Android empoche 8,5 millions de $
Brilliant Spinning Heatsink Cools CPUs 30 Times More Efficiently
The Software
The Software | The Serval Project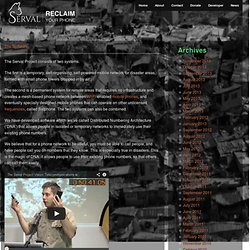 Sonastand Is A Stunning Aluminum iPhone 4 Amplifier Dock You'll Actually Want
Kickstarter is seemingly a place where people go to make iDevice accessories. Some are hits, most are not. The Sonastand is clearly the former.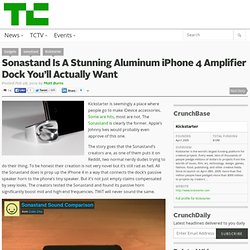 [nytlabs] reveal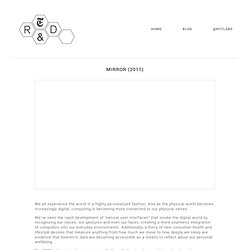 We all experience the world in a highly personalized fashion.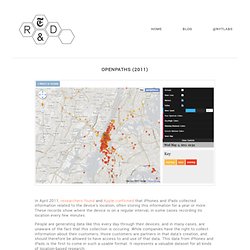 [nytlabs] openpaths
In April 2011, researchers found and Apple confirmed that iPhones and iPads collected information related to the device's location, often storing this information for a year or more.