Architecture
National Center for Civil and Human Rights / David Rockwell. Architects: David Rockwell Location: Pemberton Place, 121 Baker Street Northwest, Atlanta, GA 30313, USA Area: 53000.0 ft2 Year: 2014 Photographs: Albert Vecerka / ESTO From the architect.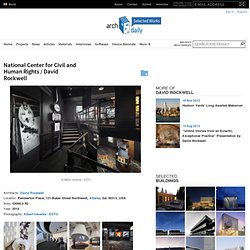 The National Center for Civil and Human Rights ("NCCHR") is an institution that will commemorate the historical struggle for African-American freedom and equality, and will serve as a center for the ongoing study and dialogue for evolving human rights movements across the globe. The goal of the NCCHR is to continue the search for a secure human existence in a way that inspires vigilance and leadership among future generations. Rockwell Group is designing the NCCHR's exhibition space in collaboration with director, writer and producer George C. Wolfe and human rights expert Jill Savitt, and is also designing graphics for the lobby, MLK gallery/pre-function area.
Norwegian architecture sur Pinterest. Midvale Courtyard House / Bruns Architecture. Architects: Bruns Architecture Location: Madison, Wisconsin, United States Interior Design: MANI & Company Year: 2013 Photographs: Tricia Shay From the architect.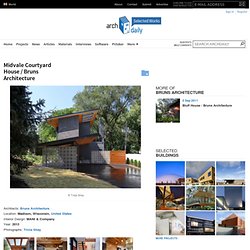 Balancing the introverted nature of a courtyard with the bold personality of an extrovert all while managing matters of privacy, this renovation builds on its solid mid-century roots.
Zines
Utility. Vertical Farming. Public. Skyscrapers. Collective housing. Constructeurs. Solo Houses. Architects.
---